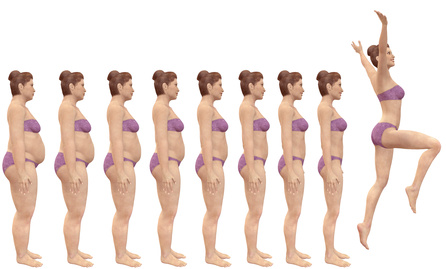 There are a quickly growing number of weight-struggling women who realized that diets are not the solution for maintainable weight loss and who are now searching for healthy alternatives. This is quite a process and it's a necessary first step to healthy and sustainable weight loss success.
The second step is very often not so easy yet even more critical for your slimming progress. That step is to completely turn away from the diet mentality.
The third step is developing a deep desire of slimming in a natural and healthy way.
So let's assume that you have already gone through that process of fully understanding why diets are not the solution, of completely letting go of the diet mentality, and of developing a deep desire to find healthy alternatives.
If that is you, you are ready to learn healthy ways that really work long term.   
So here are 15 healthy and very powerful alternatives to the dieting approach:
Regular cleansing & detoxification – One of the main reasons why your body is forced to create excess fat are toxins. As soon as you begin to cleanse your body strategically, your body can begin to reduce that excess fat. But please be aware that doing it once will not do the job. You have to cleanse one organ after the other in a strategic manner and repeat that cycle until your body has let go of the excess fat.
pH balancing – Just like the body needs to create fat in order to store toxins and other detrimental substances away from vital organs, it deals the same way with acid. An overweight body is always over-acidic. Regular and strategic alkalizing is therefore vitally important.
Juicing – This is a great method to alkalize your body. When you choose that step you have to make your own daily juices fresh, you need organic produce and 80% of the produce should be green-leavy vegetables. However, there are two rules regarding juicing for weight loss. Number 1: don't use it exclusively, only in combination with other methods. Number 2: if you're over 30 years old or want to lose more than 10 pounds, do not juice fast. Combine the juicing with healthy eating, drinking a lot of water, and doing some exercise.
Exercise – Exercise alone can let you go a long way, but not all the way down to your ideal weight. It not only burns fat and improves the metabolism, it also shapes the body, if you do it right. For weight loss you need both, aerobic exercise and muscle training. 
Eliminate the psychological causes – With all the actions you take on the physical level you can lose a lot of weight, but if you want to keep it off, you also need to eliminate the inner causes.
Increase your water intake – Water is very important for your healthy weight loss. Your body needs water to get rid of waste, toxins, and acid. Plus another bonus of water is that it fills your stomach and you need less food. Very often, when we feel hungry we're really just thirsty anyway.
Zero sugar – If you cook and bake yourself, then this is an easy one for you. Simply replace sugar with xylitol in the exact same amount and you can enjoy your home-made desserts free of remorse.
Eat gluten free – This one is harder for many women because gluten have become such a major part of our eating habits. For decades we have been told that we need a lot of carbohydrates to stay healthy. Now we know that this was false information. The mean thing is that our body has become so used to starchy carbohydrates that we often act like addicts when it comes to reducing or eliminating gluten. Yet for many of us gluten is a real culprit and eliminating gluten from your diet may be a necessity to lose your extra weight for good. If you want to be sure whether or not gluten is a problem for your body, you can get a blood test done.
Sleep improvement – One of the 'musts' for sustainable weight loss is the quality and the quantity of your sleep. In order to stay healthy and lose any excess fat you need seven to nine hours quality sleep per night.
Leading an overall healthy and well-balanced lifestyle – This should be a no-brainer. Instead of dieting it's much more important to lead a healthy lifestyle in any regard. This includes healthy eating. When it comes to weight, balance is key.
Healthy eating – Instead of dieting learn to imply a healthy way of eating. This includes cooking from scratch (no or very little boxed, canned, bottled, pre-cooked, or packaged food). 70% of your meals should be row vegetables.
Change of focus and mindset – You know the adage that what you focus on you increase. It's the same with your weight. When you focus on your extra weight, this is what you'll get more of. Develop a positive mindset regarding food, your weight, and your body.
Visualization – This is a very powerful tool. Visualize yourself being slim, healthy , happy , and wearing the clothes you can once you'll have reached your ideal weight.
Supplementation – If you have a full-time job and a very busy lifestyle you may want to add some meal-replacement supplements from time to time. But you should only replace one meal per day maximum. And, please keep in mind that once you'll have lost your extra weight you would have to continue using the meal replacements in order to remain slim. Therefore I only recommend this step for the busiest women. Cooking from scratch doesn't necessarily mean that you have to cook for hours. I'm a busy entrepreneur with 12 to 15 hour workdays. I cook all my meals from scratch and most of the time it doesn't take me more than 15 minutes to cook a meal. Or if you have to eat out, you could eat a large plate with a mixed row-food salad. That doesn't require more time than eating an unhealthy meal. 
A combination of all of that – One tactic alone will hardly do a good long-term job. Therefore I recommend combining several of these steps and create your personal healthy weight loss strategy. Then follow through with that no matter what. Follow through with that strategy for at least a year.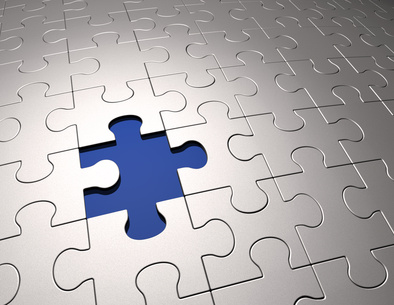 And here is a very powerful bonus tip. Change your habits. It's the habits that make you gain your old weight back. For lasting weight loss you will have to make some lasting changes in your habits. There is no way around. 
If you need more in-depth instructions for each of these steps and/or encouragement from a group, you are welcome to join my 30-Day Triple Power Weight Loss Challenge.
Please post your comment or any questions you may have.