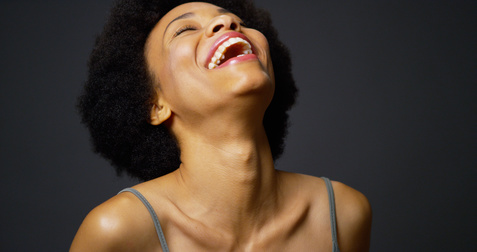 When you're overweight, then your body needs healing in some form or another. Healing (weight loss) can and often has to happen on several levels in order to be effective.
One of the strongest healing powers is entirely free and you can get it anywhere and at any time…and it burns fat without exercise. All it takes is a decision of yours. I'm talking about humor.
Did you know…
…that laughter improves our sense of well-being?
…that it reduces tension, depression and anger?
…that it lowers the stress levels?
…that it reduces blood pressure?
…that it's a great exercise for your heart?
…that it strengthens your immune system?
…and that it reduces pain?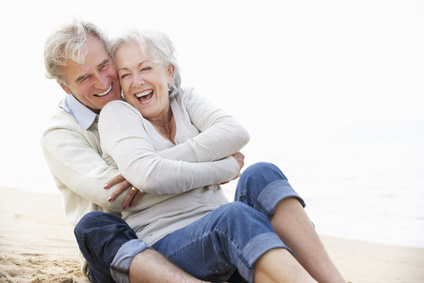 Laughter is safer than any pharma pills and free of harmful side effects. Laughing is one of the easiest things you can do to promote healing and well-being. And well-being supports your weight loss process. It's a known fact that patients who have a sense of humor and laugh often, tend to heal faster and better than those who don't.
Dr. Frank Lipman said: "If health and wellness is your goal, skip irony, bypass sarcasm and make the conscious choice to add more joyous laughter into your day." Isn't it exactly irony and sarcasm overweight people are so good at? How about replacing this now with genuine humor?
He also shares 10 simple health-enhancing reasons to have a daily laugh:
Laughter helps boost your immune system by increasing T cell activity, those "killer cells" that help our bodies fight viruses and tumors.

Laughter helps lower blood pressure and cortisol levels, decreases pain and can also help stabilize blood sugar.

Laugher stimulates chemical changes in the brain that help buffer our bodies against the cumulative effects of stress.

Laughter burns a few extra calories: according to a recent university study, just 10 -15 minutes worth of chuckles throughout the day can burn up to 40 calories.

Laughter stimulates the release of endorphins, the mood-elevating brain chemicals behind the "runner's high."

Laughter helps reduce inflammation throughout the body – good news for your heart, brain and circulatory health.

Laughter "massages" internal organs – which is why it's sometimes referred to as "internal jogging" – with effects similar to exercise.

Laughter provides a light workout for the heart, lungs, diaphragm and even the abdominal muscles.

Laughter releases tension in the muscles of the face, neck, shoulders and abdomen – all common areas where we tent to hold lots of tension

Laughter is physically and mentally therapeutic – an involuntary response that positively alters mood instantly – what could be better?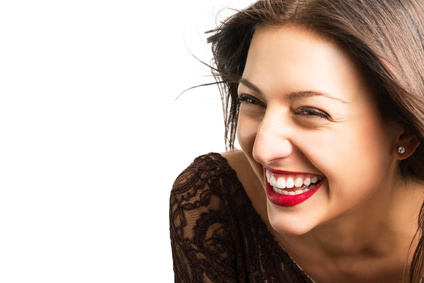 The thing is that your brain can never think two contradictory thoughts at the same time. It's impossible for a negative thought to remain while you're laughing. And in my last blog posts we talked about the effect negative thoughts have on our belief system and the effect our belief system has on our weight and health.
Laughing is contagious, irresistible and very attractive.
Humor lightens your burdens, inspires hopes, keeps you ground and focused.
Can you laugh your pounds of? I think you can.
So my "prescription" for today is to add laughter and humor into your life. Take life less seriously. Find one humorous thing each day. "Lighten up".
"The nicest thing about a laugh is that so much of you has a good time." –Marsha Perlman
You can make it a habit to read in a joke book or watch a funny video every morning to make it a great start of the day.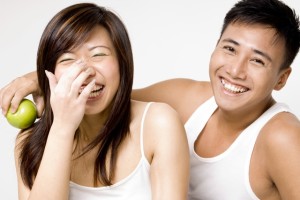 A good way is to be more around happy people. Children are great to have a lot of fun with. 
Laugh yourself slim.
For more of these habit changes please check out this page. 
Please help us have a good laugh and
share your best jokes with us beneath this article.