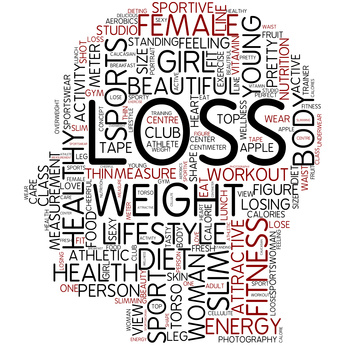 In one of my last blog posts I talked about the power your words have in your life and how you can use that power for your weight loss. Today I want to take it a step further.
You see, when thoughts and words are used often enough, they eventually become beliefs. And beliefs are something you naturally believe in, whether or not they are based on truth and facts. For you they seem to be true. The more you believe in them, the more you act accordingly. And the more you act as if they were true, the more you create a physical "reality" around your beliefs.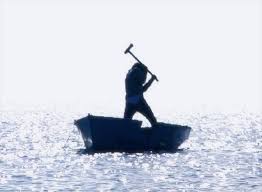 And with every action you take in that direction, and with every "proof" you get for your belief, it becomes stronger and more powerful. So you operate every day based on what you believe were facts. Beliefs can grow so strong that they can completely mentally cripple a person.
Limiting beliefs are sneaky things and they affect you on a deep subconscious level; they can definitely hold you back from achieving your desired weight loss goal.
Yet, they are still nothing else but beliefs that have nothing to do with facts.
These are the top 11 self-limiting beliefs among overweight women:
I have a strong bone structure.

I'm too old 

I'm not smart enough 

It's all about the calories

It runs in my family – it's the genes.

I'm afraid of trying and failing 

You have to have money to lose weight 

I've already tried everything 

I don't feel that I really deserve to be slim and beautiful 

I don't have the willpower 

It just doesn't work for me
Now does one or several of these self-limiting beliefs resonate with you? Does one of these beliefs resonate more strongly with you over the others?
At this point I encourage you to look behind that curtain and put those beliefs under scrutiny. Take a closer look and find out how some of the little beliefs you hardly paid any attention to may be wreaking havoc regarding your health and weight.
Now let's take a closer look at these self-limiting beliefs:
Fact: having a strong bone structure does not include having excess fat. Bone is bone and fat is fat.
Fact: you may have to take some more aspects into consideration when you're past menopause, but that doesn't mean that your body is operating under different "laws".
Fact: being successful in any field has nothing to do with your IQ. Fact is that very often the less intelligent people have the greater successes because they're not stopped by the mental concepts intelligent people often have. Besides, there are several forms of intelligence that most can't be measured through IQ tests.
Fact: there is ample scientific proof that weight gain and weight loss has nothing to do with calories. This is a myth that has been debunked a long time ago. So let's not go that route anymore. The only calories you really have to worry about are those empty calories. It's the quality food that matters, not the quantity.
Fact: there is also enough scientific proof that genes can be over-ruled and even changed. Did you ever see families with very skinny kids and very fat kids? Both have the same parents and the same genes, yet some are slim and some are not.
Fact: if you don't try, you can't succeed. The biggest failure is not to try and to maintain the current status quo. Fear of failing is a very disempowering life strategy. The best way to fail is not to try. With over 50 possible causes of weight gain you may have to try several strategies (not diets – no matter what diet you choose, they don't work) until you will find the one that addresses your individual causes.
Fact: the best weight loss strategies are free. Eating healthy costs way less than unhealthy eating. And if you believe that weight loss programs have to be expensive, try my 30-Day Triple Power Weight Loss Program where you learn how to eliminate pretty much every stumbling block and bad habit that has been standing in your way. Of course, there are $390 programs out there, but they're not a bit better than my $49 program. So money can't really be an issue.
Fact: obviously you haven't. Try my 30-Day Triple Power Weight Loss Program and then you can probably say that you have tried everything. And if that one doesn't work for you, then you're definitely doing something wrong….or you have a cause for weight gain that was not yet found. In that case please stay tuned. I'm regularly publishing content about new-found causes of weight issues. 
Fact: you are a child of God, and as such you deserve only the best this universe has to offer. Unfortunately the feeling of not deserving to be slim and beautiful is a very common pattern among women. The original blueprint of your body is slim, healthy and beautiful. And whenever you choose to, you can go back and realize your personal original slim blueprint.
Fact: we humans are very powerful beings…each of us. Just because some people have tried to keep you small in the past because they are small, that doesn't mean that you can't become the powerful being you once were or you are meant to be. Maybe what you need more than willpower is just the right support system.
Fact: what used to work one or two decades ago regarding weight loss doesn't work anymore. Dieting and exercising alone doesn't work for 90% of overweight people…so you're not the only one who is struggling with those tactics. Since causes are very individual, the belief that what you have tried didn't work for you may be partly correct. But that doesn't mean that there is no solution. The only thing this means is that you have not yet found the right solution for you. There are so many new weight loss strategies on the market that address the weight problem on a deeper level.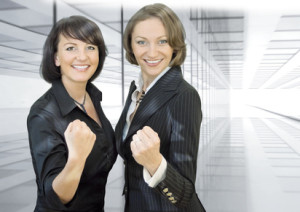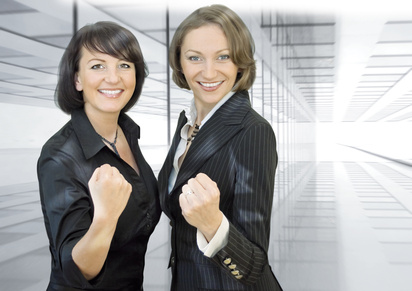 Are you ready to finally let go of your self-limiting beliefs? In my 30-Day Triple Power Weight Loss Program we eliminate and transform one by one.
What are YOUR main self-limiting beliefs?
Please share them with us in the comment section and let me know how I can assist you in transforming them.