We are living in a time where everything has to happen on the push of a button. Because of cell phones and WiFi radiation, people's attention span has drastically been decreased. When people want something, they want it yesterday. They can't wait, they can't allow processes to happen, things to grow and look forward to receiving a gift on Christmas instead of today. 
A recent experience with one of my clients has demonstrated this so extremely well that it made me cry for a day. 
Let's call her Martha. Martha has been doing very well with my system. She showed up every day and went through the daily action steps. And because she was so disciplined, she had great weight loss success immediately. Because she was so happy with my program, she decided to become my affiliate partner – partly because she wanted to finance her attendance in one of my programs and also because she wanted some additional income.
Because she was a new affiliate partner I invited her to a free four week affiliate training program where we are meeting four Saturdays for 90 minutes on Zoom. The purpose of that training is to give my partners a great start and fast income, because especially now where so many people in the USA earn less due to the Covid crisis, many people have to earn a side income pretty soon. 
Now, if you guessed that like losing weight, earning money as an affiliate might take some time, you are right. 
Martha was on the first Saturday call, missed the second one and joined us for the third call. That was before we had even started with the promotion. Monday morning I went online and just wanted to send her the good message that I will get some media appearances in her state to help her earn money faster, when I saw her message. In that message she let me know that she could not commit to more Saturday trainings (four in total) and that therefore she would not want to work as an affiliate. 
Did you ever hear about a new job which does not involv any learning? 
That woman was just one inch away from the success she wanted, and she quit because of her impatience. Over time I have come to know her quite well, and she is the kind of person who does something in a rush and then changes her mind. And I also know that my method is the only chance for her because she already had a gastric surgery and gone through pretty much all diets that exist (according to her own words). 
According to her own words she is a quitter. She would begin something and then quickly give that up and turn to something else. This is the behavior of people who are never successful…neither regarding weight loss nor in live generally. 
I see similar situations regarding weight loss so many times. When I work with people in group or one-on-one coaching sessions I see who is shortly before a major breakthrough. And so often women give up right before such a breakthrough moment just because of their impatience.
They can't wait. They can't allow a process to happen. And they will never know how close they had come to their goal.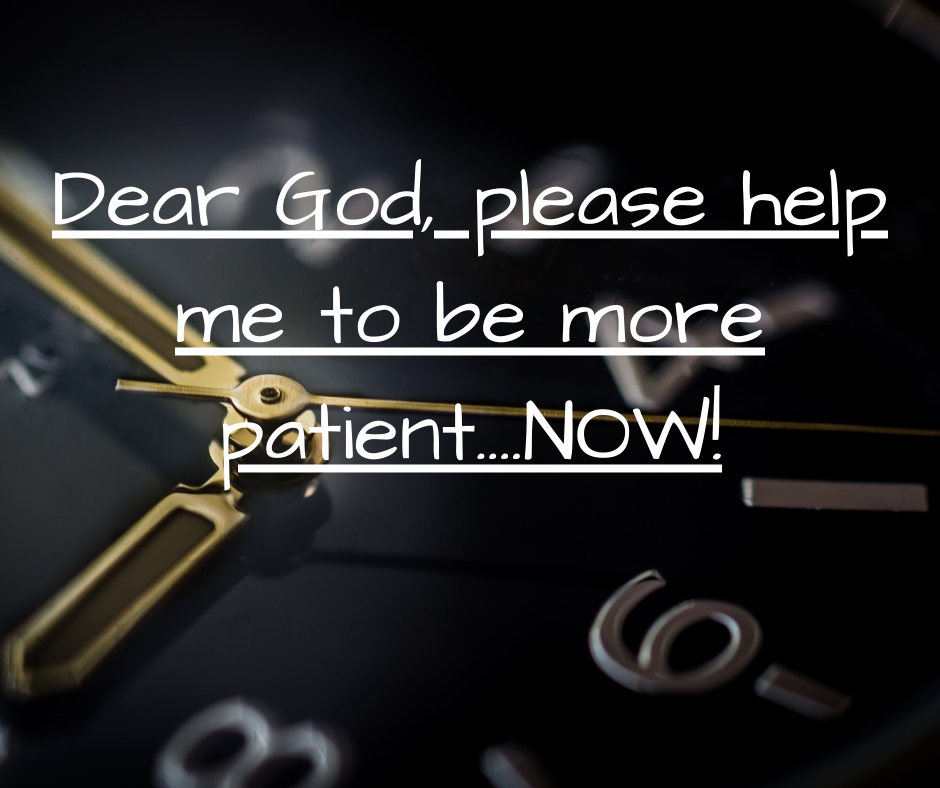 Then they go on the next fad diet, take expensive weight loss products or get a gastric surgery done which create tremendous health problems and make matters worse in any regard. And at the end they gain that quickly lost weight back because it was not a sustainable method. Yes, they did have quick success…but at what cost? 
All processes and goals require time. We can't force things into manifestation…we can work them into manifestation. All things have their own timing, be it weight loss or becoming financially free. 
As a surfer you can't controle the wave – you can only ride it. 
If you want to lose weight for good, you better develop the habit of being patient, otherwise you will find yourself at the end of your life, frustrated, broke, ill and still overweight, blaming anything and anyone else but yourself. Losing weight for good is very much about letting go: letting go of the causes as well as of the extra fat. By being impatient you constantly disturb and stop the process you have started. Then you have to start all over again and you will never achieve enough momentum to achieve your desired goal. And this is really sad. 
Here is what the typical diet process looks like: 
People go on a diet and then stop. After a while they jump on the next bandwaggon, and when they realize that they don't achieve their goal as they wished, so they stop again. That way they go from diet to diet and program to program, spending thousands of dollars and at the end they find themselves at the old starting point again, and at some point they simply give up. Nobody has enough willpower and energy for constantly losing and failing over a longer period of time. So dieters are literally forced to give up after a while. 
Because of the nature of the dieting approach, people are FORCED to stop the process after some time, otherwise they would get too much deprived of vital substances and become severally ill. So their weight loss process is a constant stop and go and stop and go without gaining any momentum. But momentum is crucially important for any goal achievement process. That's why patience is so important.
Without patience…no momentum. Without momentum…no goal achievement.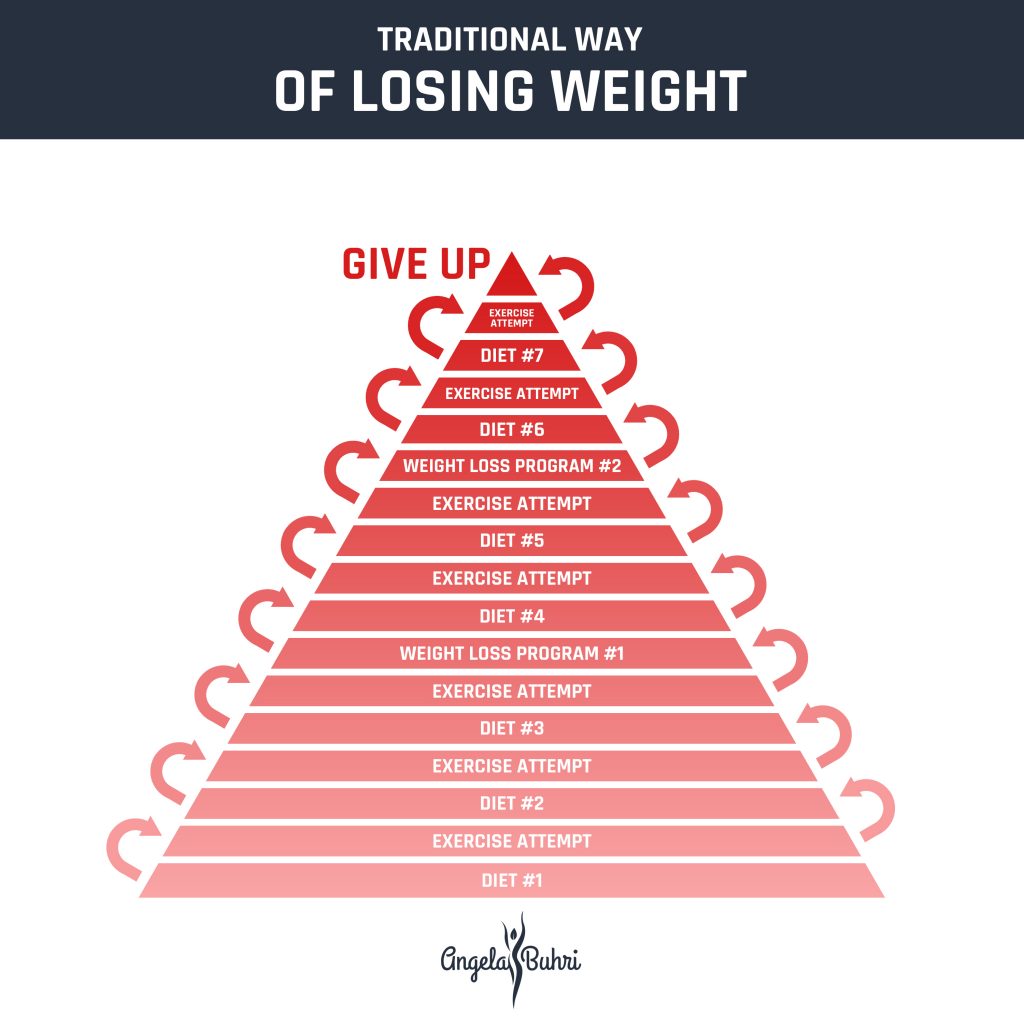 Therefore, patience is a necessary, indispensable part of your weight loss success. 
"Patience is a necessary, indispensable part of your weight loss success." 
Would you ever open a petal so that the flower would bloom sooner? Would you break an egg just because you wanted to see that chicken be born sooner? Would you ever cut the cocoon of a butterfly just to let it fly before its time would have come to spread the wings? 
*****************************************************************
https://www.sheslimeasy.com/7_weight_loss_habits_lm1a
*****************************************************************
Nobody who is reading this article would ever be that stupid. But why can so many women not come up with the same common sense when it comes to their weight loss? 
Please keep in mind that you did not gain that extra fat within a few weeks or months. So why on earth can anybody expect to lose it that quickly? Our body is not a machine…it takes the body time to shift all the functions and make the necessary changes so that it can burn off the extra fat for you.
For your body, there is a lot of "underground" and foundational work required before you can see the results on your scale. Expecting the body to do its job much faster than it really can according to its own nature is simply not fair, it's not realistic and it's not sensible at all. 
Here is a simple test whether you are on a fad or on a real cause-transformation weight loss program. If you are new to my system, fads lead to fast weight loss at the beginning but the results are not maintainable; the only maintainable method is to transform or eliminate the root causes so that your body doesn't have the need to hang on to its extra fat anymore. In other words, you change the problem at the foundation, at its roots and the problem changes itself.
Here is the test: 
If you lose weight immediately and if the weight loss gets slower and harder over time, you're on a fad and doing something that is against your body's nature. If it takes a while for the weight loss to show on the scale and weight loss slowly increases more and faster over time, then you're on a cause transformation program. The first one leads to yo-yo dieting and the latter to lasting results. 
The problem is that impatient people are constantly demanding and screaming for the next fad diet. They want immediate results. Of course they then complain for years after the diet failed. But sure enough, as soon as the next "new" diet will be advertised, they jump on that bandwaggon like headless sheeps following one another running off a cliff. 
The lasting, maintainable approach of eliminating and transforming the root causes first is only for the smart, educated and patient kind of women. Unfortunately, many of these women have already gone through so many diets and programs that they have lost faith in their body's capability to burn off fat. The only way for these women to achieve their desired weight goal is by cultivating patience. 
Cultivating patience is one of the first things for a successful weight loss process.
Happy slimming!
**********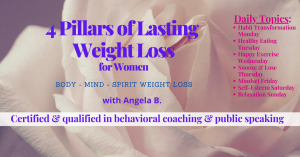 Is your health and weight loss goal worth five to fifteen minutes of your time every day?
If you want to learn a process that leads you to constant weight loss success by baby stepping, check out my Facebook group. 
You can get a feeling for the 4 Pillars of Weight Loss process for free. Simply join my closed Facebook group where you can go through the process by taking tiny daily baby steps completely stress free and still make tremendous progress.