Millions of women are coming to the awareness that diets might not work. In several blog post I mentioned the advantage of having a weight loss strategy vs. just having a diet.
You are a whole being of body, emotions, mind, and spirit. And the causes of weight gain can happen on all these four levels. This is the reason why it's not enough to just eat healthy most of the time. It's not even enough to diet and exercise. Therefore, a sensible weight loss strategy integrates all four levels. Of course, healthy eating (the opposite of dieting) and exercise should be part of your weight loss strategy. This may help you lose a little bit of weight temporarily but not for good.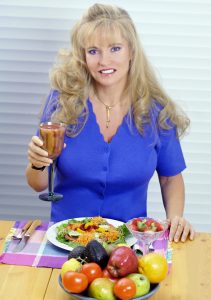 "You could eat the best foods every day, but if you don't exercise, you are not going to be healthy. Or you could eat the best food, and you could exercise an hour a day, but if your thoughts are always negative, if you are always harboring thoughts of doubt, worry, anger, guilt, jealousy, helplessness and hopelessness, there is no way you're ever going to be vibrantly healthy." –Dr. Susan Smith Jones
It's body, mind and spirit. The body reflects the mind, the mind reflects the spirit.
The body is a good place to start because whatever you do on the physical level will lead to fast weight loss. And what you do on the psychological and spiritual level will lead to lasting weight loss. That's why you'd be wise to address all levels.
Dr. Susan recommends starting by taking loving care of your body day in and day out. It doesn't have to be overwhelming; we're not talking about huge changes in your life. In fact, you can make massive progress by taking baby steps every day. It's really the simple lifestyle changes you choose to make regarding what you eat, how you deal with stress, how often and the kinds of exercises you do, how much you sleep, and how much water you drink.
Then, the next level will be to change the thinking regarding your body, weight, and food.
You may moan about the fact that losing weight for good is a little bit more complex than just dieting. But as soon as you realize how much more effective a weight loss strategy is than dieting, you will begin to love it. It's not complicated and – again – it can happen by taking baby steps and simple changes. Besides, what is fast about yo-yoing? 
So many overweight women are torn between feeling guilty and feeling helpless. And in either state, you couldn't be further from the concept of being the CEO of your own health and weight.
What you must understand is that each of us chooses every second of our life through the subconscious choices we make (mostly through our habits), and thus we create our own reality. From the moment you wake up, you are choosing the thoughts you think, what you can have for breakfast, how you are with people throughout the day and how you want to treat your body.
By being the CEO of your own health and weight, you begin to make conscious choices every day that will move you closer to your weight goal. This path is much more effective than the subconscious one, where you allow your thoughts and emotions to go their way. This makes all the difference between feeling like a victim of a cruel fate and by feeling empowered and in control over our health and life.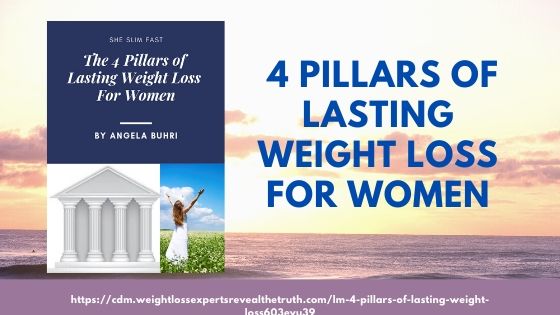 Our current life is the result of the countless choices we have made in the past regarding the foods we ate, the thoughts we thought, whether or not we moved, etc. And if you don't like how your life is heading or where it is right now, you've got to make some different choices now. It's really that easy. You can do it. 
Here is a possible lifestyle recommended by Susan Smith Jones:
Choose the best food for you

Cultivate a holistic lifestyle

Celebrate your blessings – cultivate an attitude of gratitude

Take responsibility for your health and weight

Choose the first 40 minutes of your day wisely because it sets the tone for the entire day (positive, healthy, happy, relaxed)
Make these five steps part of your weight loss strategy, and you will already be a step closer to your desired weight goal.
*****
A few years ago, I did an interview with several health and weight loss coaches with a different approach than the diet approach. One of these experts was the bestselling American author, Dr. Susan Smith Jones. She quickly turned out to be one of the most amazing interview partners, and she spilled the beans in that interview. She held nothing back. If you want to hear the whole interview with Dr. Susan, you can go here and claim your free 2-week membership trial.
https://cdm.weightlossexpertsrevealthetruth.com/oto1-weight-loss-experts-reveal-the-truth-membershiptjnoj5ns