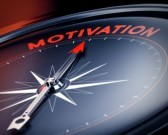 According to a study at Stanford University only 5% of the people who buy into a concept (for instance a weight loss program) are also able to implement it. The other 95% don't succeed. Why? Because they don't have the resources, they don't know HOW, says the study.
The resources those 95% of the people would need are things like books, CD's, videos, a course, a coach…in other words, shared wisdom. But they simply don't have access to that kind of information. They may have the insight and the understanding, but they don't get ahead because they lack the full understanding of the How.
An even larger part of these people – because they do understand the concept and have the right insight – mistakenly believe that they can do it by themselves. This could not be further from the truth. No psychologist or serious counsellor would ever consider treating themselves. We all have our blind spots and those are responsible for reaching a ceiling in the goal achievement process, a point we feel we just can't push through. 
Consequently they can't achieve the success that could be theirs, their motivation suffers and they give up before they even really started.
You don't have to belong to those 95% of ignorant people because you're on my list. You have subscribed to what is hands down the most accomplished weight loss platform, whether you're aware of it or not.  
Now, having access to the right information is in my opinion only half the story (maybe even less). The other half is what you're doing with that information. No matter how many emails I send, how many articles I publish, and how many free teleclasses I run, they don't change a bit in your life, if you a) don't consume them and b) don't put that information to work for yourself.
But let me first take a step back and talk about two forms of motivation.
One motivation is internal and the other form is external.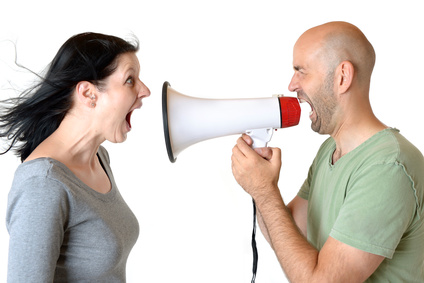 The Biggest Loser is a perfect yet horrible example for external motivation. The coaches scream at people and make them feel bad in order to get them going. A friend of mine who is a physician specialized in weight-loss in the New York area told me that when the show is over even those who won – the Biggest Losers – consult him to find out how they can keep the weight off. Because as soon as the show is over and thus the external motivator is gone, they gain their lost weight back. This is why psychologists agree that external motivation is not ideal for long-term success.
The other form of motivation – internal motivation – comes from the individual within. It's an inner urge to accomplish a particular goal. That form of motivation has by far the greatest chance to bring the individual lasting results because you're not dependent on an outside source for motivation.
Now, how you can use internal motivation for highest achievements?
*****************************************************************
https://cdm.weightlossexpertsrevealthetruth.com/lm-4-pillars-of-lasting-weight-loss603eyu39
****************************************************************
Let me use a quote by Brian Tracy to answer that question:
"One of the marks of superior people is that they are action-oriented. One of the marks of average people is that they are talk-oriented." — Brian Tracy
In other words, whether you're superior or average is determined by the actions you take or don't take.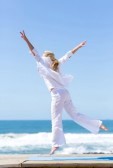 Actions bring results and results increase your motivation. This process is actually very simple and works always, at least if you're taking the right action steps.  By taking a series of actions you automatically create ongoing motivation. Again, it has to be the right kind of actions, of course.
Today I want to encourage you to listen to your heart and find a strong WHY, a strong reason why you want to lose weight. This is your internal motivator. It got to be something that really moves you deeply. Many people begin to cry once they find their real WHY for losing weight because it touches them so much. It's always much more than just because they look nicer and feel better once they'll be slim. The real WHY often goes along with their real life purpose and goes far beyond their own person.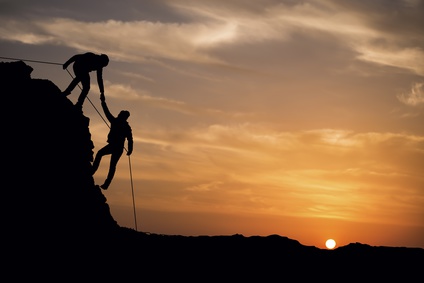 Then find a sensible strategy that matches the weight you want to lose. The more you want to lose, the more thorough and complex your weight loss strategy has to be. Write down everything that comes to your mind. Then find out if you can get that strategy all in one place or if you need several coaches and experts to achieve your desired goal. No one coach can do everything.
Any body, mind and spirit approach is always the better choice because it addresses you as a whole being, not just your body. And that approach has the better chance to bring you the lasting results you want. So don't be afraid of accepting help. 
After you feel confident with your list of action steps you immediately take your first step. Make an appointment with yourself for the second step. Congratulate yourself for every action step you have taken. That way you grow your goal achievement "muscle", by celebrating even small achievements; and that way you keep your motivation high.
If you need assistance in creating your ideal weight loss strategy, feel free to check out this Facebook Group. The recommended daily tiny action steps and my support will give you the motivation you need. 
Happy slimming!
**********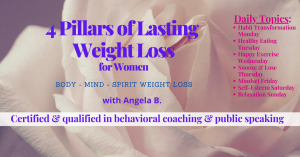 Is your health and weight loss goal worth five to fifteen minutes of your time every day?
If you want to learn a process that leads you to constant weight loss success by baby stepping, check out my Facebook group. 
You can get a feeling for the 4 Pillars of Weight Loss process for free. Simply join my closed Facebook group where you can go through the process by taking tiny daily baby steps completely stress free and still make tremendous progress.