We are still in the first half of the month of January, and I have already seen so much crap so-called "experts" and coaches recommend to their readers regarding achieving their New Year's resolutions that I have to say, "Enough is enough! Stop wasting my time."
These days every wimp and every henpecked jerk can raise their voice and utter their BS on the internet (none of their friends ever wanted to hear) and have their 2 minutes of fame.
No wonder you are confused. No wonder you don't have the endurance to move past January. No wonder you can't achieve your resolutions.
The stupidest recommendation I have heard so far is not to focus on the goal but on the obstacles that might get in your way and solve those. Deer me! Since statements like that come from "respected" coaches, thousands of people get on the wrong patch each and every year (paying thousands of dollars), and when they don't succeed (what they can't with such tactic), they tend to blame themselves for failing. And once again they feel a little bit smaller, a little bit less significant, a little bit more like a big failure.
And one day there will come the time when they will just give up because they are exhausted and have lost all the hope and faith in themselves. They have just given up. New Year's resolutions require a special way of achievement. It's more than just about do A to achieve B, or even worse, simply stop doing XYZ or do ABC. With that approach, your subconscious will always pull the breaks. What is required is a deep understanding of the human nature.
What is required to achieve your New Year's resolutions is a deep understanding of the human nature.
You know, what puzzles me the most is that people just don't seem to understand how New Year's resolutions are done the right way. We have access to technologies my parents couldn't even imagine that something like that would ever exist only a few years later. Humanity has accomplished such great things, but we seem not to be able to understand our human nature enough to achieve a few simple goals.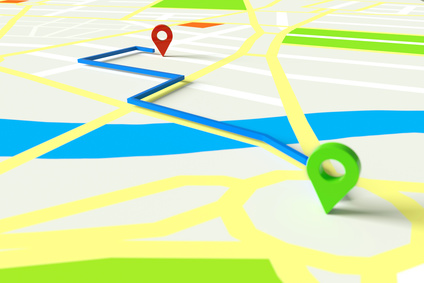 As a matter of fact, most people still don't really understand their own psychology. That would be an interesting world to discover. But, of course it's more lucrative to build rockets to fly to Mars and make billions with 5G satellites to 'cook' the planet with microwaves from above and call that progress than to look on the inside and become a better version of oneself.
So let me share a few principles of how to achieve your New Year's resolutions this year PLUS lose your extra weight for good:
First and foremost, know exactly what you want to achieve and have a strong focus on your final weight goal.
Then take care of your poor habits because they are the biggest saboteurs – WHILE keeping your focus on the goal. I have created a 90-day habit transformation program for that purpose because it's that important for weight loss success. People go about that the wrong way year after year and keep failing year after year wondering why. Check it out here: https://www.sheslimeasy.com/habit-transformation-ever-webinar9rsp8kyw, or go directly to the registration page at https://www.sheslimeasy.com/she_slim_easy_oto.
Next, change your environment. Your environment has been created based on your poor habits in the past. So you want to turn it into an environment of a person who can easily achieve her weight loss goals.
Now change your strategy. Obviously, what you have done in the past didn't work or worked only to a point. If you have the wrong or an incomplete strategy, it's not going to work. A sensible strategy must address all aspects of your weight situation. In other words, it must address your body, your emotions, your mind, and your psychology. And it must include a way to transform the root causes. That's a solid weight loss strategy which will work.
************************************************************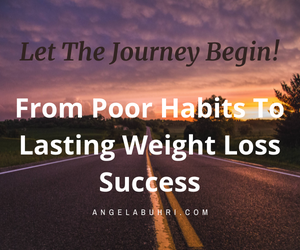 ************************************************************
Then, change your story. Most likely, your story has been so far, "I just can't lose weight." "Even if I look at a dish of spaghetti, I'm gaining weight." "I'm a big fat failure." "Why can't I lose my extra weight for good just like anybody else?" "I look like a Michelin man in those jeans." "Everybody in my family is overweight, so it's in my genes." "I've always had a strong bone structure." You get the idea. Your story has to be changed before you can achieve your goal.
Join a group of like-minded women who have the same goal, who can cheer you up and who will hold you accountable. A group of women who are happy with you each time you achieve a milestone and who applaud you. Women who give you honest feedback and who realize your blind spots and help you to see and address them and who you can help likewise. Women with the same body-mind-spirit approach like yours. If you would like to join such a group, here is a group on Facebook with exactly that purpose: https://www.facebook.com/groups/4pillarsoflastingweightloss.
If things get really tough (there will always come such a moment), hire a coach who can see those root causes you can't see and help you eliminate or transform them right away. Book a free qualification call at https://calendly.com/sheslimforever/15min  (these calls are for you and me to find out whether we'd be a good match for one-on-one coaching and they're free.)
And here is a very special tip, something I recently stumbled upon.
When I'm tired, I find it sometimes hard to motivate myself to do the work that needs to be done. So one day about two weeks ago I thought, you know what, I'm not going to do that work because I should, ought or must do it. I do it out of love for myself. Not only could I work for 8 hours straight without tiredness that day; the next day I received a message from an editor-in-chief of a magazine telling me that an angel had sent me and that she would like to publish one of my articles in her magazine. Now, that was a first. And on top of that, suddenly the open rates of my emails doubled and tripled.
That moment I realized what a strong power love really is and that it reaches far beyond our own little universe. Not only did I benefit but also the world around me.
So, instead of giving up on your New Year's resolutions because it's too hard, too time consuming, too this and too that, just say to yourself that you're not going to do it because you should, ought or must do it…for whatever reason…but out of love for yourself. And then let's see what miracles are going to happen to you. Please post them below so that I can be happy with and for you and join you in your celebration.
"A breakthrough is a moment in time where suddenly the impossible becomes possible. You see your circumstances in a new way and everything changes." –Tony Robbins
That's exactly what will happen. The formerly 'impossible' suddenly not only becomes possible but reality. At that point you will kick yourself that you haven't realized that earlier. But don't be harsh on yourself. Each person has her time to realize the truth. If you have reached that point now, congratulations and welcome to my world. If it's not your time now, then maybe we'll see us again this time next year.
Happy slimming :-). 
P.S. Post your experiences, your struggles, your successes and your questions below.
**********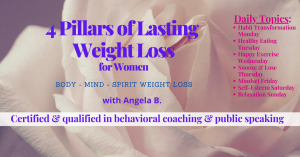 Is your health and weight loss goal worth five to fifteen minutes of your time every day?
If you want to learn a process that leads you to constant weight loss success by baby stepping, check out my Facebook group. 
You can get a feeling for the 4 Pillars of Weight Loss process for free. Simply join my closed Facebook group where you can go through the process by taking tiny daily baby steps completely stress free and still make tremendous progress.