Are you feeling exhausted, overwhelmed, and trapped in a cycle of stress and excess weight? Do you find yourself nodding in agreement as you read this, knowing all too well the challenges faced by stressed, overweight businesswomen? If so, you're not alone. In the fast-paced world of business, where success often comes at a price, many ambitious women find themselves grappling with the physical and emotional burdens of excess weight, be it consciously or subconsciously.
As a weight transformation coach who has worked with thousands of stressed businesswomen and businessmen, and as a weight transformation coach for overweight women, I know both worlds, and I have witnessed firsthand the hidden pain points women like you face. Behind the professional façade, there are struggles that often go unnoticed. Today, I want to shine a light on these challenges, to acknowledge them, and to offer a glimmer of hope for a brighter, healthier future. You must know that the world needs you…and the world needs you healthily and productive without exhausting you.
Here are some of the common pain points overweight businesswomen are facing:
The Endless Cycle of Stress: Stressed, overweight businesswomen often find themselves trapped in a relentless cycle of stress. The demanding nature of their careers, combined with juggling personal responsibilities, can leave them feeling mentally and physically drained. This chronic stress not only takes a toll on their overall well-being but also affects their relationship with food, leading to emotional eating and weight gain.
Strained Self-Image and Confidence: Carrying excess weight can significantly impact a woman's self-image and confidence. The conflict between their professional identity and their physical appearance creates a constant internal struggle. They may doubt their abilities, fear judgment from colleagues and customers, and find it challenging to project confidence in their professional endeavors. This negative self-perception further perpetuates the cycle of stress and weight gain.
Limited Time and Energy for Self-Care: The demanding nature of their careers often leaves stressed, overweight businesswomen with little time and energy to prioritize their own well-being. Long work hours, tight deadlines, and hectic schedules make it challenging to engage in regular exercise, prepare nutritious meals, or practice self-care. This lack of time and self-neglect further contributes to weight gain and a decline in overall health.
Health Complications and Reduced Productivity: Carrying excess weight can have detrimental effects on one's physical health. Overweight businesswomen may experience fatigue, low energy levels, and increased susceptibility to chronic conditions like heart disease, diabetes, and hypertension. These health challenges not only impact the personal well-being but can also hinder the professional productivity and success.
Emotional Impact and Mental Well-being: The emotional impact of being overweight as a businesswoman cannot be underestimated. The constant pressure to excel professionally, combined with the weight-related stigma and societal expectations, can lead to feelings of shame, low self-esteem, and even depression. This emotional burden further exacerbates the challenges faced by stressed, overweight businesswomen.
Can you relate?
If any of these pain points resonate with you, know that you are not alone. In the USA alone, 70% of women are overweight or even obese. So if you're an American, being overweight may almost be "normal", but unfortunely only on the outside.
Countless women in the business world share similar experiences, silently carrying the weight of their challenges. However, it's crucial to remember that there is hope and a way forward.
It's time to break free from the shackles of stress and excess weight. It's time to prioritize your well-being and embark on a transformative journey that will empower you to thrive as a businesswoman. Like I said, you are important for the world. 
First let me share my personal story with you.
I used to be a successful body-mind-spirit weight transformation coach with over 10,000 former participants since 1984. Today, I want to share my story with you—a story of embarrassment, transformation, resilience, and the power of the human spirit. I believe that within my story, you'll find hope, inspiration, and the realization that change is possible.Maybe you can even relate to my personal weight loss-weight gain story. By reading about my story, you will already learn about several root causes of weight gain. And you may also realize, that lasting weight loss has very little to do with diet, for many women even nothing at all.
As a child, I carried the weight of being overweight. At home, I was the scapegoat, and at school, I felt invisible. During phys ed classes, I was always the last one chosen for a team. These experiences left a lasting mark on my psyche, shaping my understanding of the world and myself for many years.
Then, at the age of 26, I sought the guidance of a therapist to navigate the challenges of a divorce. Little did I know that this journey would lead me to confront the traumas of my childhood—violence and abuse that had long been buried within me. As I worked through these deep-rooted wounds, something incredible happened: I started losing weight effortlessly.
Within just three months, I shed 52 pounds without dieting, exercising, or making any changes to my lifestyle. This unexpected transformation piqued my curiosity and ignited a passion within me. So I went on a journey of education, studying behavioral psychology and clinical hypnotherapy to understand the intricate connection between our minds and weight issues.
For over 14 years, I maintained my ideal weight while indulging in the foods I loved. Dieting or counting calories were just not part of my life anymore. During this time, I had the privilege of working with over 10,000 individuals through workshops and public events, helping them transform their lives and achieve remarkable results as well. This was the most fulfilling time of my entire life.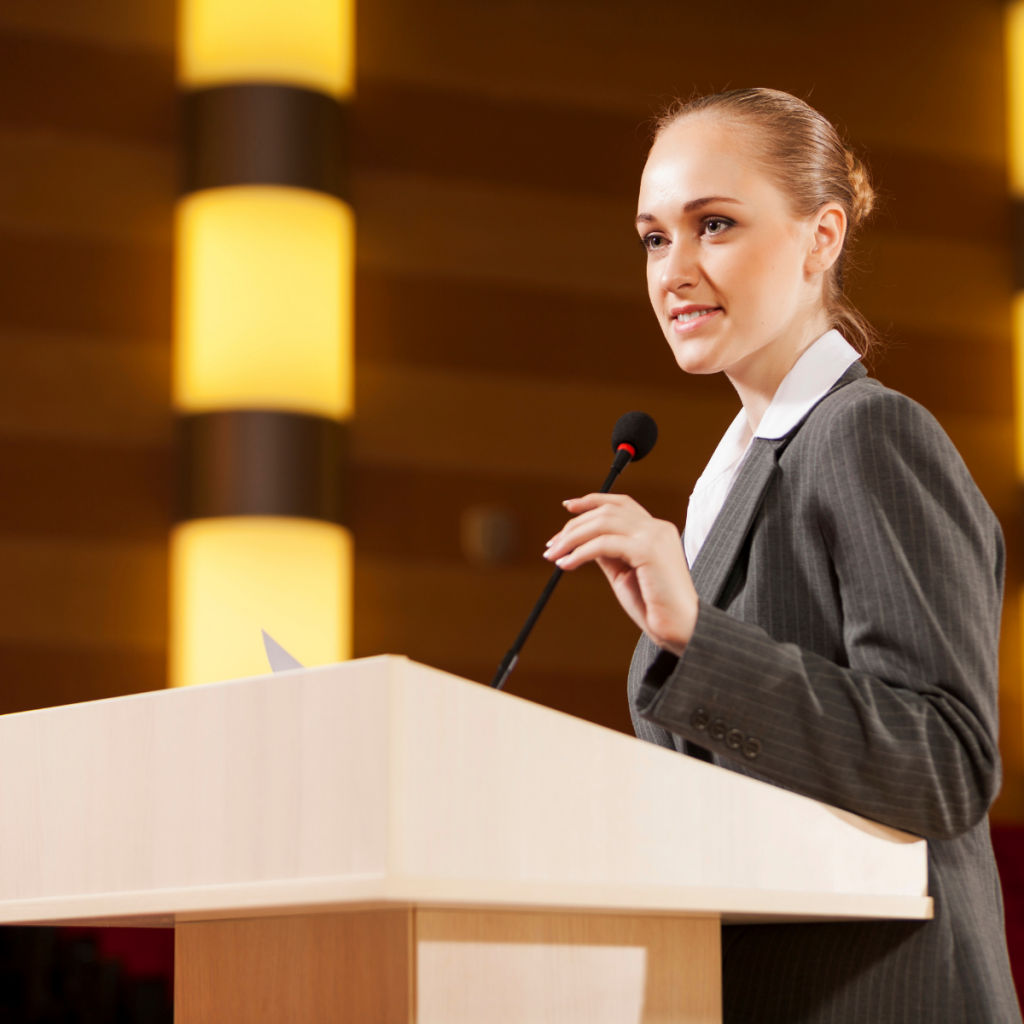 However, life took an unexpected turn. A back surgery prevented me from speaking on stage, and I was faced with a series of debilitating health conditions: chronic Lyme disease, fibromyalgia, and HPU, all of which alone contribute to weight gain because they have a negative impact on the mitochondria. Suddenly, I found myself walking in your shoes, grappling with my own weight struggles…AGAIN!
In the depths of my embarrassment, I retreated from working with clients, dedicating myself to uncovering the hidden reasons behind my inexplicable and explosive weight gain and finding solutions for me and for my clients. In this quest, I discovered 72 potential causes of weight issues in women so far—topics rarely or not discussed elsewhere. Then I worked through my method again, added more topics and improved it on several levels. 
One day my best friend said to me, "You have such an incredible talent, and I truly believe you're the best coach I've ever encountered. It's perplexing to see you not utilizing your abilities to assist others. What is holding you back? Why are you denying those who are desperately seeking what you have to offer the chance to benefit from your experience and expertise? It's time to overcome any lingering embarrassment and embrace the opportunity to empower other women. Get over your ego!" This made me think. So I started coaching one person, then another and then another again.
Through these coaching sessions and witnessing the incredible transformations of others, I realized the true power of my methodology, because from year to year the results came faster. As women embarked on their own journeys of personal growth, they not only achieved weight loss but also experienced extraordinary shifts in every area of their lives. One small miracle after the other unfolded, leading to profound happiness, improved relationships, career advancements, finding the love of their life, and more.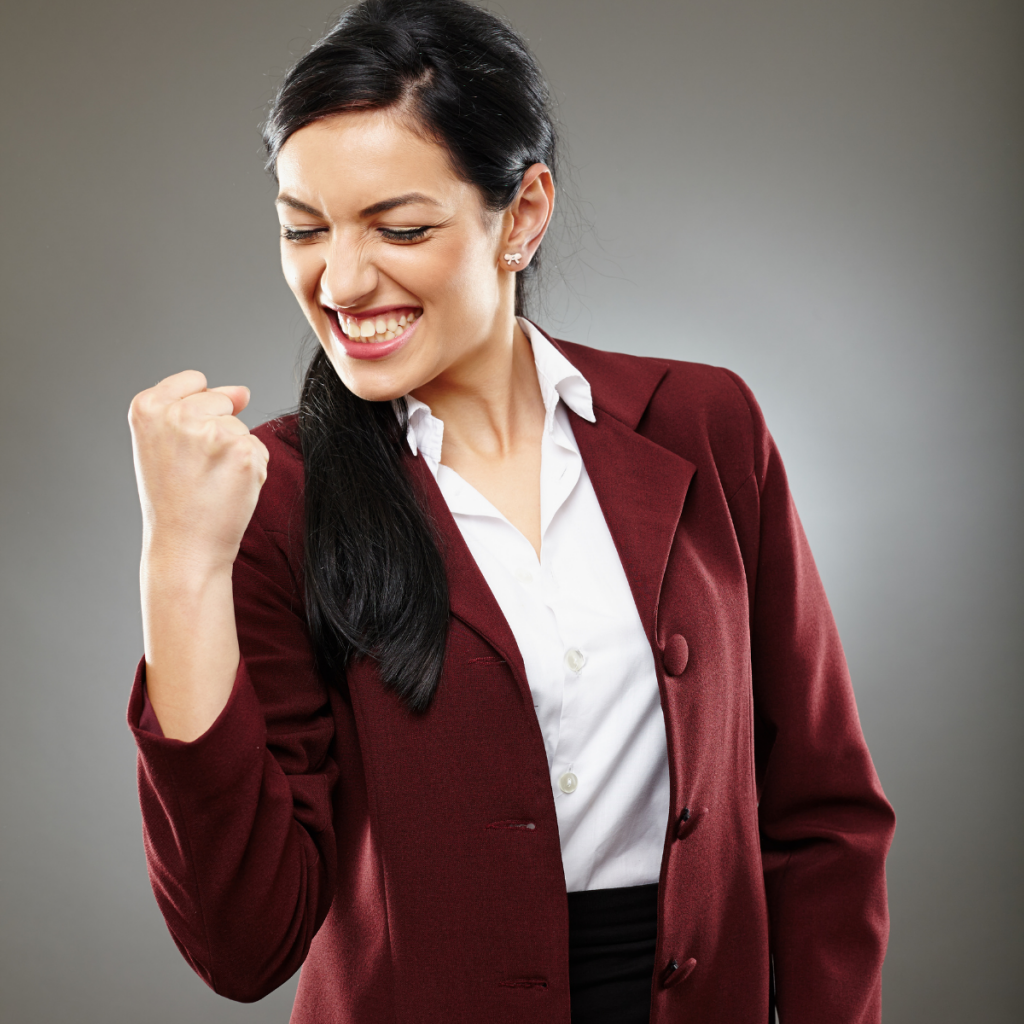 Today, I'm writing this, extending my hand to you. If you believe that I can offer you guidance and transformation like no one else can (because I know both worlds), I invite you to take my hand. Together, we'll get on a journey side by side, unlocking your weight loss process through habit transformation, mindset shifts, and addressing the root causes.
Now, let me be clear—I don't promote diets or excessive exercise. My focus is on helping you lead a healthy lifestyle while changing habits and delving deep into the underlying causes that contribute to weight issues. This is where true, lasting change resides: in your subconscious.
Now, enough about me. It's time to focus on you—your obstacles, your aspirations, your desires, and your journey towards a healthier, happier, and more fulfilling life. Together, let's uncover the incredible potential that lies within you and create a future that exceeds your wildest dreams.
To begin with, let's talk about why you, as a businesswoman or a woman on stage (should) want to lose your extra weight asap. First we have to get down to brass-tacks. As a businesswoman you must face the utter truth and you can handle the truth, otherwise you would not be in business. Please understand that if you want to experience everything a healthy and slim body has to offer and how much it will change your business life, you first need to understand what root causes you need to uproot first.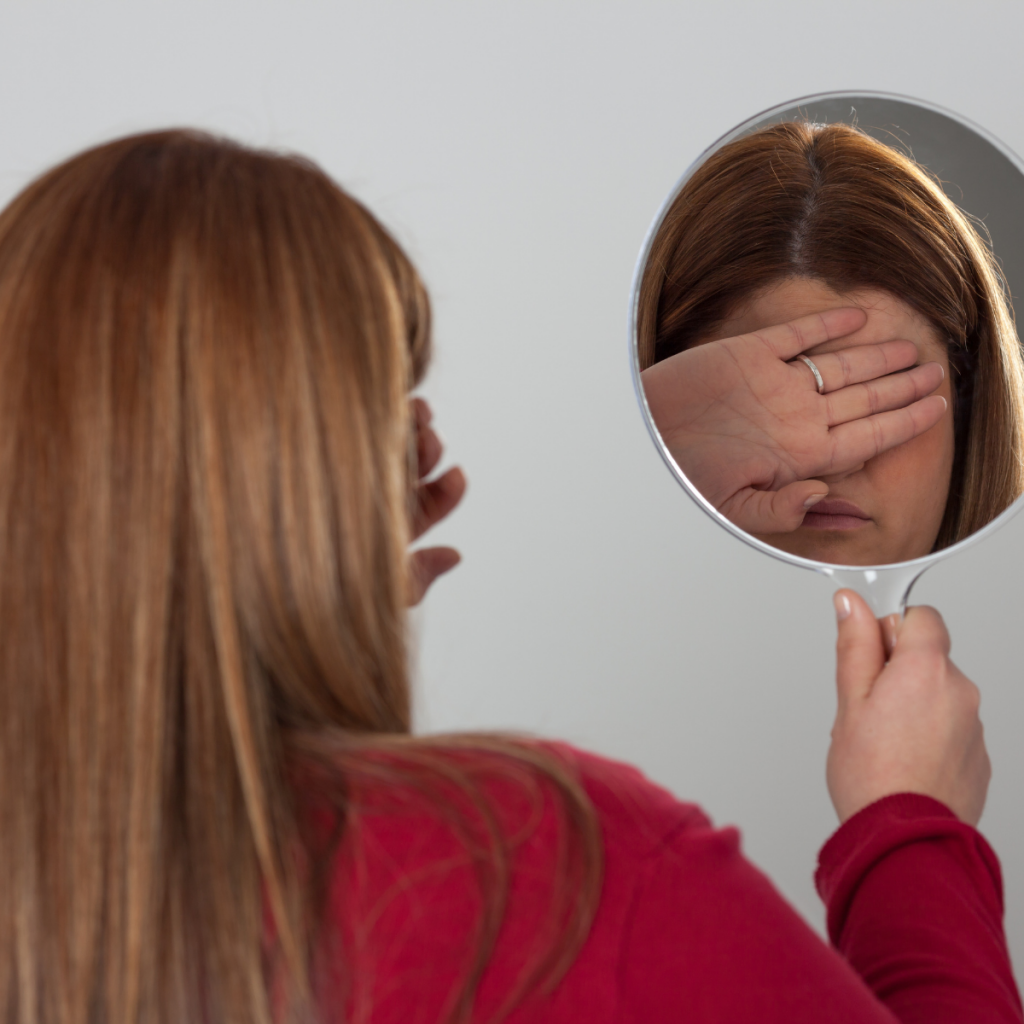 Reason #1: Grappling with a conflict between your professional identity and your physical appearance.
As someone who has walked that path and triumphed, then stumbled and learned, I'm here to share what I've discovered.
The sad truth is that your extra weight carries more consequences than you might realize. As a businesswoman, your professional success often intertwines with your physical appearance. Excess weight can diminish your self-image, making you doubt your abilities and potential. It can diminish your confidence and hold you back from seizing opportunities. But you know what? It's time to break free from these chains.
Imagine for a moment the impact of achieving your natural and maintainable weight loss. Picture yourself stepping into meetings with newfound confidence, owning the room with your presence and ideas. Shedding those extra pounds will not only transform your body but also reshape your self-image. Now, embrace the power within you that is already there to redefine your identity as a strong, successful businesswoman, regardless of your current weight. 
When you commit to a natural and maintainable weight loss approach vs. a diet or another quick fix method, your energy levels soar. You can say goodbye to fatigue and sluggishness. You experience more mental clarity and focus that will allow you to tackle even complex challenges head-on, making decisions with precision and efficiency. The reason is because you're changing things on a much deeper level what has broader consequences on your overall well-being.
And it doesn't stop there. Your transformation will also radiate throughout your professional life. As you shed the excess weight, you'll notice your movements becoming more agile and your physical presence more commanding. People will take notice, responding to your newfound confidence and credibility. Your professional opportunities will expand, as others recognize your determination and discipline.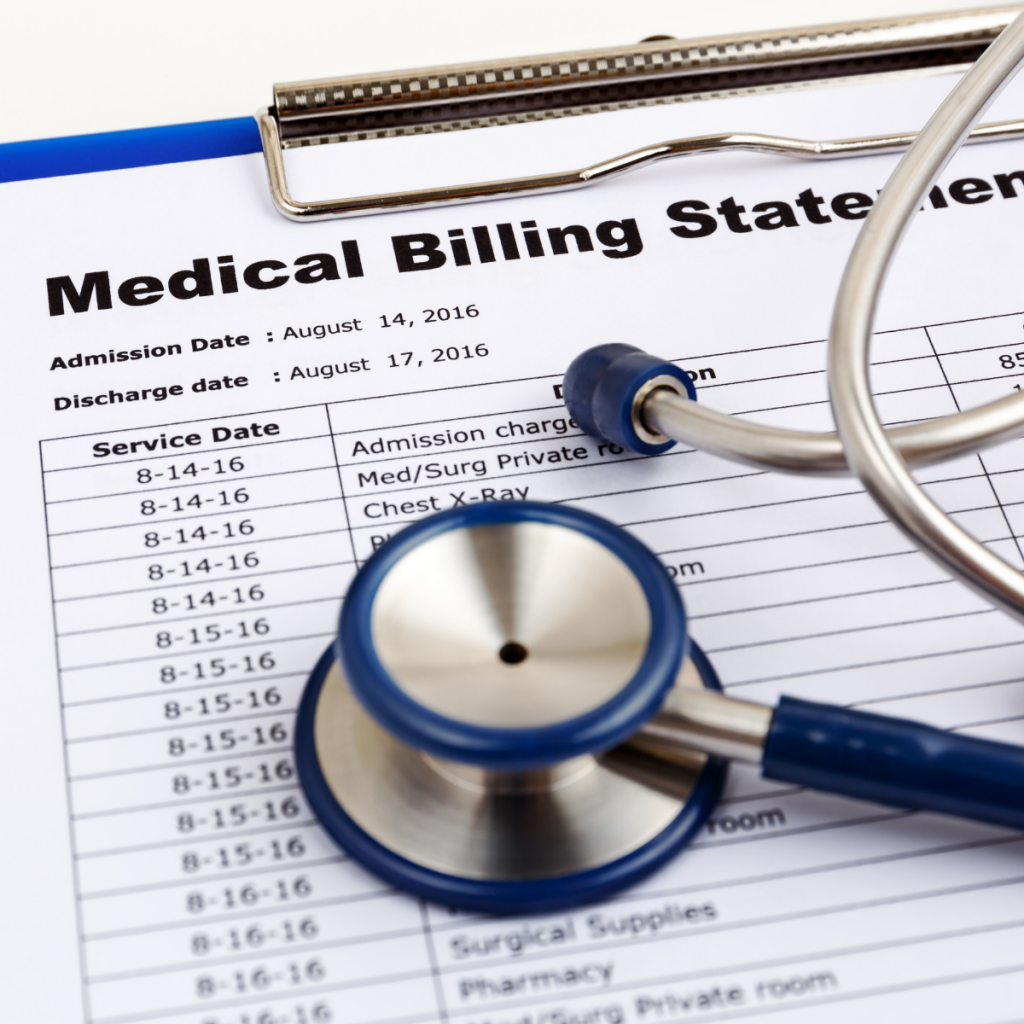 Reason #2: the impact your excess weight has on your physical health
Now let's talk about a topic that is often talked about but often gets overlooked by the individuals themselves: the impact your excess weight has on your physical health. We humans tend to believe that we can treat our bodies in any way we want without having to face any consequences. Many of us even treat their cars better than their own bodies. It just doesn't occur to them that their weight could lead to severe health challenges. I am where you are, and I want to share the sad reality, the facts, and the solutions to help you reclaim your health and wellbeing. Believe me when I say that you don't want to be in my shoes. Don't allow things to get that far, if you can prevent it. And if you are there, act soon. 
It's no secret that your extra weight takes a toll on your body, and the consequences are real…and as an intelligent woman you know that. Excess pounds can lead to fatigue, reduced stamina, and a lack of energy to fuel your busy days and a long list of other health issues. But it doesn't stop there. Being overweight increases your risk of chronic conditions such as heart disease, diabetes, and joint problems, which is my problem, and I can tell you, it's darn painful. Your health is your wealth, and it's time to address it head-on.
Unfortunately, that's still not all. Let's be real and not forget the monetary costs excess weight and poor health can have. Doctor's visits, medical bills, and prescription medications can drain your resources and limit your financial freedom. I often hear from overweight women that the costs of their excess weight exceed $10,000 per year. Imagine redirecting those hard-earned dollars towards investing in your business, your dreams, and a future filled with health and vitality. How much could that change your life?
Now, on the other side, let's explore the impact your natural and maintainable weight loss can have on your health and wellbeing. Imagine waking up every morning with a renewed sense of vitality, ready to conquer the day. As you shed those extra pounds, your energy levels soar, fatigue becomes a distant memory, and your overall well-being improves.
Your body is a temple…literally. It's the place from where you can act as a successful business woman, therefore it's your most important success tool. And when you treat it with respect, it rewards you in many ways. A natural and maintainable weight loss journey strengthens your immune system, reduces the risk of chronic diseases, and enhances your overall quality of life. It's not just about looking great on the outside; it's about feeling amazing from the inside out. True weight loss is about transforming everything that has contributed to your current weight…LITERALLY everything. Sustainable weight loss involves changing not only your body but also your mind and spirit, and most of all, your subconscious.
Now, let's talk about the impact your transformed health can have on your business success. When you prioritize your well-being, you become an unstoppable force. Your increased energy levels and mental clarity empower you to tackle challenges with focus and resilience. You'll find yourself making better decisions, leading your team with confidence, and achieving remarkable results. As you know, success leaves clues. Achieving such a difficult and complex goal like losing weight leaves a strong "message" in your subconscious mind, and henceforward you will walk differently, you will stand taller, and you will talk with more self-confidence. You have given your subconscious mind a new self-image which will radiate through every fiber of your being. You may not realize the difference, but others do.
During my 14 years of being slim, I became a different person. Previously, I was very shy to a point where I could not talk to strangers and even very seldom to people I knew. I could never have imagined that one day I would confidently stand on stage in front of hundreds of people and speak to them about healthy weight loss and transformation of crisis. Suddenly, doors opened that I didn't even know existed. Everyone wanted to be my friend (remember Angela as a child?), men pursued me, and I received flowers, poems, and songs dedicated to me. The media wanted to work with me, organizations wanted to work with me, fortune 500 companies wanted to work with me. The best part was that I could work from home, be there for my child most of the time, and still have a significant income and a successful coaching business. I led a completely different life from before – a happy, interesting, and fulfilling life that I absolutely loved. And I had no idea how, where, and when my life shifted in such a big way. It just did. 
Now, to be totally upfront, you may have such experiences simply by following a diet, if you have no psychological issues at all. But as we all have our wounds, only by transforming drama, trauma and your inner psychology and mindset will experience this kind of transformation. While those who lose weight through a diet are cranky all the time because they're chronically starved, you will experience how not only your outer weight is falling off of you but also your inner burdens.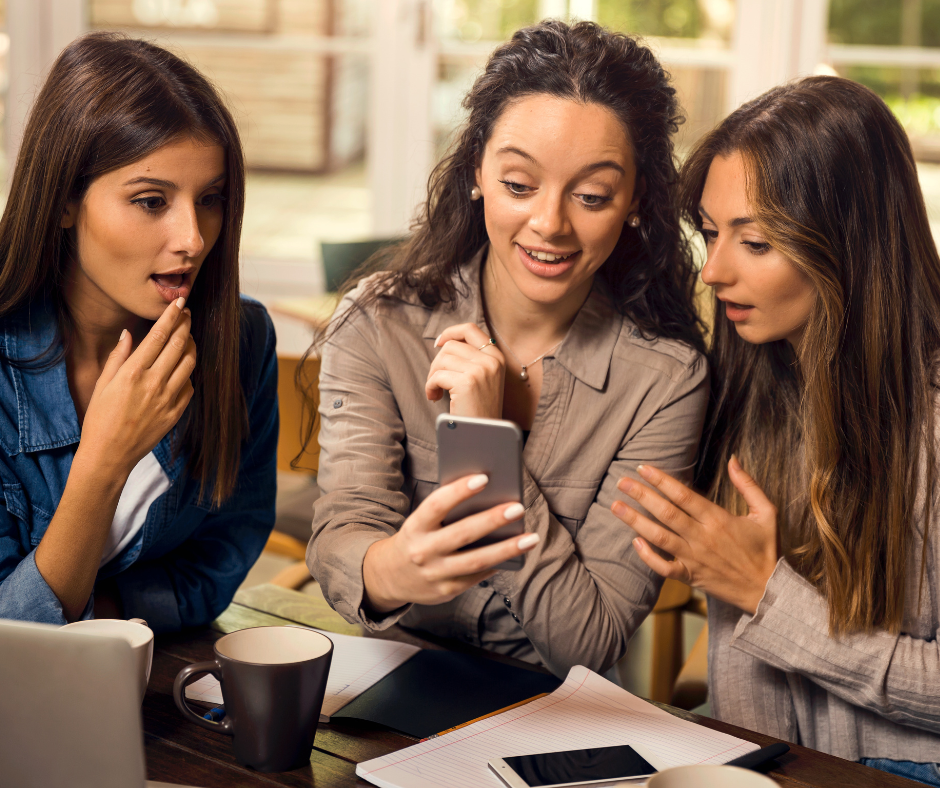 Reason #3: Our customers' (or bosses) subconscious minds
Now, let's talk about a topic that affects us deeply, (whether we realize or not) especially as businesswomen: how others perceive us when we carry excess weight. We tend to underestimate the impact it can have on our reputation and business success. So, let's address it head-on. As business women we have to be totally clear about what's going on in our customers' subconscious mind when they interact with us. I think that as a businesswomen we must face the truth. 
It's disheartening to know that many slim individuals hold negative perceptions about those who are overweight. Words like 'stupid,' 'undisciplined,' 'smelly', and 'lazy' are thrown around, contributing to unfair judgments and biases (most of the time behind our back). But we must remember that these beliefs stem from ignorance, stereotypes, and societal pressures. Recently I was in a store on Sunday morning and wanted to buy some French croissants because I had a long work day ahead of me and I knew that my next meal would be eight hours later. So I needed something that could get me through the entire day, but the basket was empty. So I grabbed a banana, already knowing that this would not get me through to 3pm. So I asked the sales woman if she had some new croissants in the oven. With a glance at me, she said, "No, that banana is better for you anyway."
It's important to recognize that these negative perceptions don't define who we are. Besides, we just have to get away from the misconception that all overweight people are chronic and undisciplined over-eaters. For most of us, the root causes are somewhere else. Besides, your worth as a businesswoman extends far beyond your physical appearance. Your skills, talents, and determination can and will speak louder than any preconceived notions, once you have gotten over your own perceptions. The more self-confident you feel in your body, the less others will see it as a problem when working with you. It's time to rewrite your story and let your accomplishments shine. Besides, you don't want to lose your extra weight for others, but for YOURSELF and for the sake of your health only.
Now, let's explore the impact your natural and maintainable weight loss can have on your reputation and business success. Shedding those extra pounds is not just about conforming to societal standards; it's about reclaiming your confidence and proving to yourself and others that you CAN help your clients achieve what they want.
Here are just a few perceptions, people have about ex overweight people who have lost weight.
Many people perceive weight loss as an admirable accomplishment. They appreciate the effort, discipline, and dedication it takes to achieve weight loss goals and view it as a positive change for overall health and well-being.

Weight loss is often associated with improved physical health. People view women who have successfully slimmed as individuals who have taken proactive steps to enhance their overall health and well-being. This perception is often accompanied by positive regard and support.

Weight loss can lead to increased self-confidence for individuals who have achieved their desired results. Others may perceive women who have slimmed down as more self-assured and empowered, which can positively influence how they are perceived in various social settings.

People have more respect for others who have achieved a big personal goal. They become kind of magnetic to others. People have more respect for those who have accomplished significant personal goals, finding them inspiring and admirable. The want what you have. 
When you embark on a journey towards a healthier you, you demonstrate resilience, discipline, and self-care (even though with my method you don't need a lot of discipline and no willpower). You demonstrate that you CAN achieve goals for you as well as for your clients or bosses. People will notice your commitment and dedication, and they'll be drawn to your renewed sense of confidence. Your reputation will soar as you become an inspiration to others, showing them what's possible.
Maybe by now you're getting a sense of how your current weight might even be a blessing in disguise.
I've walked in your shoes, and I understand the struggles and challenges you face. For me, my weight gain was really a blessing in disguise because, as a result I found 72 possible causes of weight gain and developed an even better program. And as you will find out shortly, it may also be a blessing for you as well. Because since I have walked that path, you don't have to.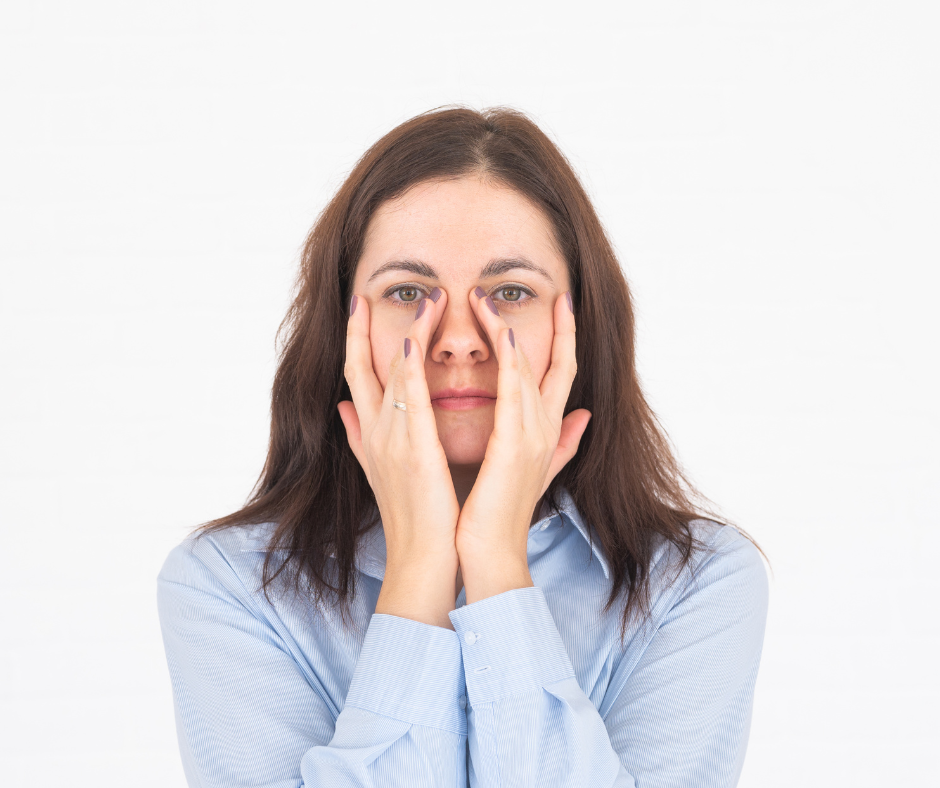 Reason #4: self-limiting beliefs
Now, let's have an honest conversation about self-limiting beliefs and their impact on your business success. Self-limiting beliefs are so common among overweight women. I've been where you are, and I can also tell you with my utmost confidence that it's time to break free and unlock your true potential.
Now, when you carry extra weight, it's easy to internalize self-limiting beliefs. By going from diet to diet and losing and gaining and losing and gaining, you may have lost faith in yourself, thinking that your inability to succeed with diets is a reflection of your worth. You may believe that it's your fault and your lack of discipline. These beliefs can and actually do damage your inner psychology, robbing you of your self-image and even impact your business success, and even worse, rob you of your joy of living. So let me tell you, it's not you—it's the diets. They do a tremendous damage to a person's health, psychology, mindset, and subconscious. 
Now, let's explore how losing weight the right way, in a sustainable and healthy manner, can transform your inner psychology and consequently, your business success. When you go on a journey towards a sustainable weight loss, you rediscover your power and resilience. You realize that it's not about quick fixes or crash diets; it's about transforming you psychology, your story, your subconscious mind, and the root causes. Of course it's also about leading a healthy lifestyle, about nourishing your body, mind, and soul. Yet it's mostly about transforming the root causes.
As you shed the pounds the right way, you'll witness a profound shift in your self-image, self-worth, and self-confidence. You'll start to see yourself as the capable and deserving businesswoman that you truly are. Your self-confidence and self-worth must come from within, where they already are, maybe still hidden, but they are there. These newfound beliefs will shape your decisions, your actions, and ultimately, your success.
When you embrace your true potential and radiate self-confidence, others will take notice. Your clients, colleagues, and partners will be drawn to your magnetic presence and charisma, recognizing your expertise and leadership. Your business will flourish as you attract new opportunities and build stronger connections.
Like you, I've walked the path of self-limiting beliefs, and I've learned the truth about weight issues that's often hidden from us. It's so hard to feel great and powerful about yourself when you see your wobbly flab in the mirror. But it's an important part of the process and your self-growth! Your weight is literally forcing you to get out of the status quo and begin to take care of your health. It's a wake-up call.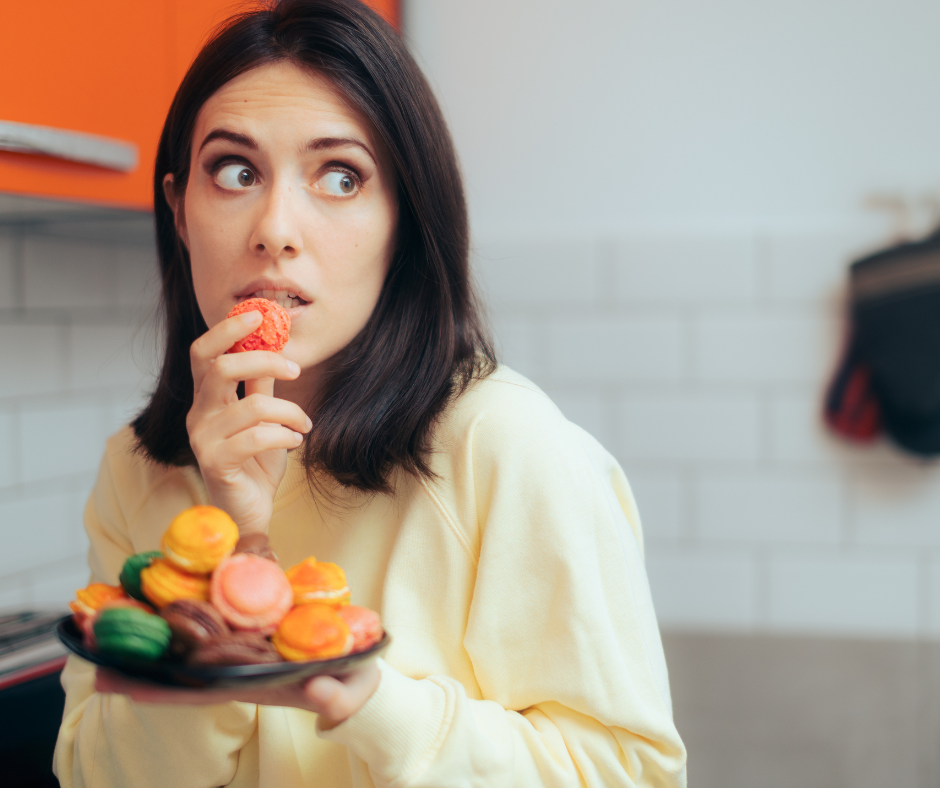 Reason #5: the impact of embarrassment
Now let's have a candid conversation about the impact of embarrassment on your business success. I've been in your shoes for many years, lost all the excess weight and have been in the shoes of a happy and successful business woman for 14 years. Then I gained a lot of weight again through a combination of three chronic diseases. And now I'm walking in your shoes again, so I really understand the pain and desperation it can cause. So, tell me about embarrassment. But, it's time to break free from this cycle and embrace a journey of transformation in order to gain back the feeling of empowerment.
Being an overweight or obese businesswoman, high executive, or public figure, can be incredibly embarrassing. Deep down, you know how you want to look and feel. You may have tried to accept your weight, but that nagging voice inside tells you that you could look and feel better. This internal struggle can leave you feeling like a loser, especially when diets and other attempts have failed to bring lasting results. It's a game you can never win. There is only one way of ending the embarrassment. To take the bull at its horns, take responsibility for the current status quo and start making changes from the inside out. Get down to the brass-tacks with your root causes.  
So, let's explore how losing weight the right way can help you shed the cloak of embarrassment and unlock a deep sense of pride and self-love. When you embark on a journey of transformation that addresses the root causes of weight gain, something incredible happens. Your body starts to respond, and you feel a growing sense of love and respect for yourself.
As you begin to make progress on your weight loss journey, something amazing occurs within you. You start to feel proud of the choices you're making and the changes you're experiencing. It feels like that weight is falling off of you effortlessly. This newfound sense of pride and self-love spills over into all aspects of your life, including your business.
When you feel proud and confident in your own skin, it impacts how others perceive you. Your clients, colleagues, and partners will be inspired by your transformation, and they'll recognize your strength and determination. This shift in perception can lead to new opportunities, increased credibility, and ultimately, greater business success.
As a formerly slim weight loss coach with such an excess weight now, I can truly and honestly say that I've walked the path of embarrassment. However, in my work with clients I've learned that real, lasting weight loss comes from addressing the root causes, and that gives me hope as well, hope that one day I will find a physician who has an answer for my diseases. Deep within I know that there is such a doctor somewhere and that I'll find him or her, and it is my hope that you feel the same way about yourself. So it's time to let go of the shame and embrace a future where you and I feel proud and confident, regardless of our current weight. The trick is to feel confident about our body before we lose weight. Together, we'll uncover the root causes and transform them, transform your relationship with your body, and set new causes for even greater success in your business.
It's time to break free from the chains of embarrassment and step into a life filled with pride and success. It's time to embrace the love and respect your body deserves, while achieving extraordinary business success.
As one of my former clients recently said, "Now I finally have the life I always wanted!" She lost 48 pounds within three months as a side effect (no diet, no exercise), gained a lot more energy, restored healthy sleeping habits, alleviated pain, developed a deeper relationship with her daughter, found the love of her life at the age of 55, and transitioned from being unemployed and searching for an underpaid job to being self-employed, earning double the income she would have made in a job. Throughout these three months of one-on-one coaching, we exclusively focused on transforming her inner psychology rather than addressing any symptoms. Her weight was never on our radar. 
If that's the kind of transformation you would like to have as well, then you have come to the right place. What you need to understand is that there is an 80% chance that it was your psychology which led to your current weight. So if you want to lose it, you first have to change your psychology and you will not have to bother about the weight itself any longer.
Please ask yourself honestly: Do I really want just the next diet or do I want it all? If your answer is, "I want the health and life I have always dreamed of", then you are  ready to take the next step towards your transformation. I'm here to guide you on your weight loss journey. It begins with the first step.
When you are ready to find out what your next step could be and shed those extra pounds for good without dieting, I invite you to a FREE one-on-one Weight Transformation Coaching Call  where you will walk away with a personalized weight loss strategy. To qualify, please fill out the following 2-minute questionnaire: 
Happy slimming 🙂