Doctors will tell you that eight glasses of liquidity per day is enough…any liquidity. I disagree. While eight glasses are far too little, many women have a problem drinking even that much water every day. Many clients tell me that they have a problem swallowing the water.
The main reason is because your body is not used to drink plain water. It may take several weeks to get used to drinking water at all and then to get used to drinking up to three liters per day. That's the amount a slim person needs. Now if you're overweight, you will even need more than that. But let's start with three liters per day.
Now why am I saying that it has to be water. In fact, I will even as far as telling you that everything else you drink during the day will not count towards the three liters.
There is something very important to understand about drinking. Water is an information carrier, and your body distinguishes between water and liquid "food". Anything added to the water is considered to being "food" and not used for cleansing purposes. But the body desperately needs the water for cleansing. Ask yourself, would you ever use coffee, tea, juice, soda pop or a smoothie to clean your house? Rather not. In order to carry out the toxins and acids, your body needs clean water without any additions.
Now to the problem to swallow water (what many people have who are not used to drinking plain water). First of all, you and your bladder will get used to after a while. Start small and add one glass per day every week. One way of making it easier to drink water is to find out what temperature works best for you. My body, for example prefers the water to be almost hot, others want it warm, and still others need it ice-cold. To begin with, drink it at the temperature that works best for you.
Generally speaking, to enhance the metabolism, hot water is best. But don't heat it in the microwave oven, otherwise you will start another negative and fat-creating chain reaction. Boil the water in a water heater and add as much hot water to the cold water as you can tolerate.
How to Know If You're Dehydrated
Unfortunately, most people live in a chronic state of dehydration. This leads to massive health issues. The problem is that most people don't even recognize the sensation of thirst anymore. When your mouth is feeling dry, you're already heavily dehydrated.
Other symptoms are dry lips and eyes. If you don't deal with dehydration ASAP, heavier symptoms will be chronic fatigue, irritability, brain fog, constipation, and rapid pulse.
Why water for better weight loss?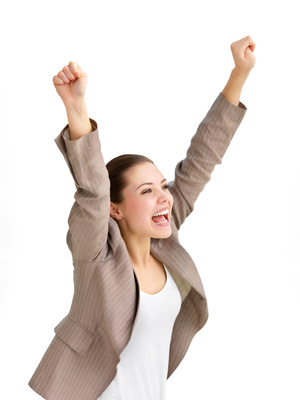 You have more energy and being active is easier.

Your body can better detoxify what leads to faster weight loss.

Your body can better release acid what leads to faster weight loss.

Your liver needs the water to better burn fat.

Water increases calorie burning.

Most people can't distinguish between hunger and thirst and eat when they're thirsty what leads to more food intakes than they really need. Thus drinking more water leads to weight loss.

It may suppress your appetite.

Water boosts your metabolism.

Drinking more water make exercise easier and more efficient.

Most drinks contain calories. Drinking water could help reduce your overall liquid calorie intake.

Water transports nutrients in our bloodstream and aids in digestion. Thus you get less hungry.

Water improves the lubrication of your joints.
Additional benefits:
You'll save a lot of money

Your over-all health improves.

Water may improve motivation and reduce stress

Drinking enough water reduces brain fog and increases focus and concentration.

Water keeps your skin bright

Water regulates blood pressure

Water is vital for the function of nearly all of the body's systems.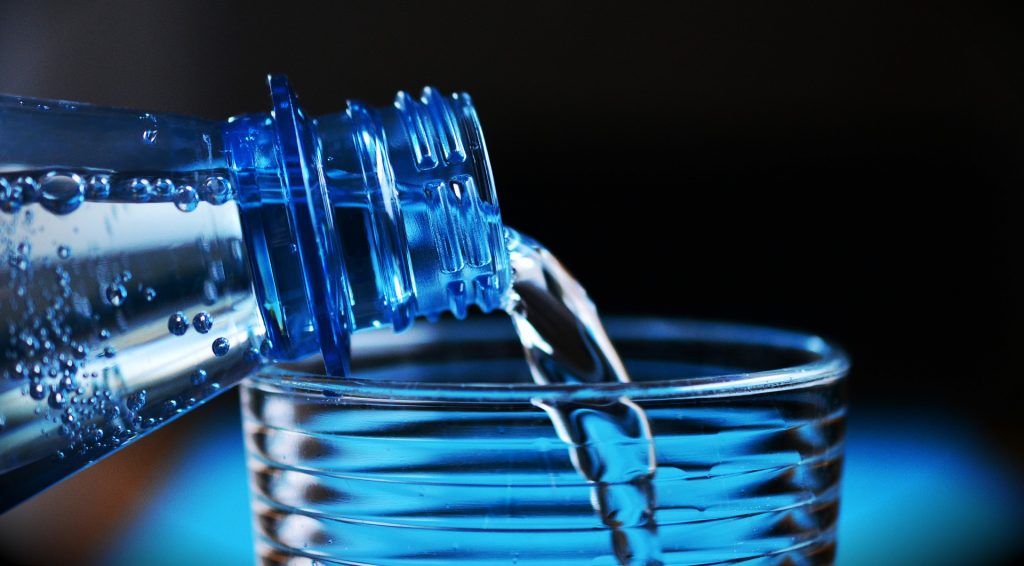 What kind of water should you drink?
The best water would be clean spring water, but many people don't have access to spring water.
The second best is tap water. If you don't have good tap water, invest in a good water filter.
I don't recommend drinking bottled water. But sometimes you just don't have a choice. In that situation I recommend changing the water brand often and don't drink any mineral water with carbonic acid.
If you want to speed up your detoxification, you can drink a glass of distilled water per day.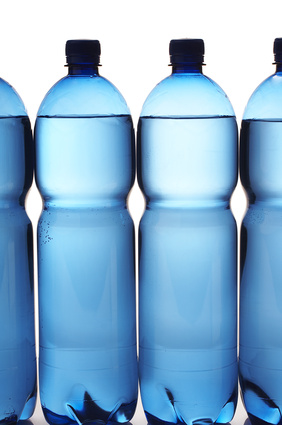 How much water do you need?
Slim people need 3 liters of water per day. Overweight people need 4 to 5 liters of water per day, depending on their weight. You can check the color of your urine. If your kidneys are healthy, your urine will be dark and smelly when you don't drink enough water. Light yellow is ideal.
The National Academy of Medicine (NAM) in the United States recommends women to drink 2.700ml per day and men to drink 3.700ml per day.
How can you track your water intake? It helps me to keep track on the amount of water by filling four 1-liter glass bottles in the morning. By dinner they have to be empty.
Why salt?
80% of the planet consists of salt water. Likewise our body is made of 80% of salt water. Most of all, you need the salt for the electrolytes.
Forget about any additives. The only thing your body absolutely needs is a few grains of salt in every second or third glass of water, but only enough for the water to taste soft and not salty. But please, don't use any salt. Organic sea salt, Himalayan salt, or organic stone salt is best.
Reasons why you need salt with your water:
Because of the electrolytes

Because our body consists to 80% of water

Our blood is "salt water" as well

Your body can better bring the water to every part and transport all the toxins and acid away from your soft tissue

It makes the water feel soft and thus it's easier to drink
How to change your drinking habits step by step
Week 1: Replace all other drinks by water – use the same cup or bottle you usually use for your coffee, tea, pop, juice, etc.

Week 2: drink a glass of hot water right after getting up in the morning before breakfast

Week 3: drink a second glass of water right after the first one in the morning and add a few grains of Himalayan salt, organic sea salt, or organic stone salt

Week 4: whatever else you drink, take an additional 2 glasses of water before lunch (500ml)

Week 5: whatever else you drink, take an additional 2 glasses of water before dinner (500ml)

Week 6: drink an additional 500ml of water between breakfast and lunch

Week 7: drink an additional 500ml of water between lunch and dinner
Further tips:
Make it a habit to finish a glass of water all at once. Don't put the glass out of your hands until it's empty.

Fill three to four 1-liter bottles in the morning and make it a habit to drink throughout the day so that all four bottles will be drunk before dinner. Start slowly and increase your daily water intake every week or two. Your body first needs to learn to deal with more water.

Stop drinking water three hours before going to bed.
At the beginning you will have to go to the toilet more often. That's normal. After a few months your body begins to deal with the increased amount of water differently and increase the volume of the bladder. So be prepared that you will need to visit the toilet more often at the beginning. That's the price you have to pay for faster weight loss and improved overall health.
*********************************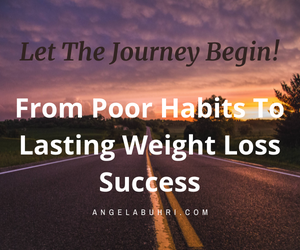 FREE Webinar on Habit Transformation for Maintainable Weight Loss
https://www.sheslimeasy.com/habit-transformation-ever-webinar9rsp8kyw
*********************************
What else can you do?
Habits are among the biggest stumbling blocks regarding weight loss and make it close to impossible to move beyond a certain weight. Habits constantly sabotage even your strongest weight loss goals. They can completely bypass your mind and your willpower and make you act without you even being aware of.
Habits can't be overcome with discipline and willpower. There is no discipline strong enough to over-rule habits.
Habits can't be eliminated. They're burned into our brains. For these reasons, habits seem to be very hard to overcome because most people try to overrule them with willpower and discipline. That will never work.
Habits can only be transformed.
Learn how to transform all fattening habits and you'll start losing weight seemingly automatically. By the way, there are eight groups of habits which contribute to weight gain and the inability to lose it.
Changing your fattening habits will not only make it much easier for you to lose weight, it will also automatically help you improve any other health issues you may have.
If you want to learn more about improving your drinking habits and other slimming habits, check out my free webinar about Habit Transformation. During this 90-minute webinar you will learn the eight groups of habits that contribute to weight gain and how to transform poor habits vs. trying to fight them with willpower and discipline, among many other important things.
Access the free webinar here:
https://www.sheslimeasy.com/habit-transformation-ever-webinar9rsp8kyw
I look forward to seeing you there.
Happy slimming!
**********
Is your health and weight loss goal worth five to fifteen minutes of your time every day?
If you want to learn a process that leads you to constant weight loss success by baby stepping, check out my Facebook group.
Here you can get a feeling for the 4 Pillars of Weight Loss process for free. Simply join my closed Facebook group where you can go through the process by taking tiny daily baby steps completely stress free and still make tremendous progress.
This group is only for women who are willing to take daily action steps for 150 days!