During such a difficult time, improving our overall health is more important than ever before. Nobody on this entire planet wants to be vulnerable to viruses right now. And there is much we can do about to improve our immune system.
One method is healthy eating and juicing.
One of the two dozen experts I have interviewed some years ago was bestselling author Cherie Calbom, and her field of expertise is juicing.
The first question I asked her is what she thinks the reason for the rising obesity epidemic might be. And this was her answer.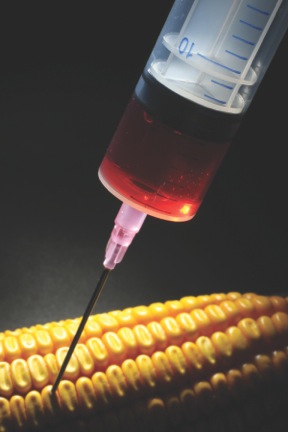 Toxins
"Because we increased sugar and we refined carbs to a great degree, and it's in so many things that we eat. High fructose corn syrup and all forms of sugar like dextrose and maltodextrin, on and on, things that are hidden in packaged foods, prepared foods that we don't even know are there, they cause imbalances in our body. All those junk foods, pesticides, toxins from so many sources cause weight gain. Toxins are very destructive to our delicate tissues and organs and so our body is going to do whatever it can to store those in fat cells which is the safest place to put them. And when it does that, it's going to hold on to those fat cells and even make new ones to protect our bodies."
"And so, when people start getting rid of the toxic food that are in their diet and detoxing with these wonderful vegetable juices that are so high in anti-oxidants, in come all the anti-oxidants and the body says, 'I can let go some of these toxins now that are stored in fat cells and so I can let go of the fat cells'."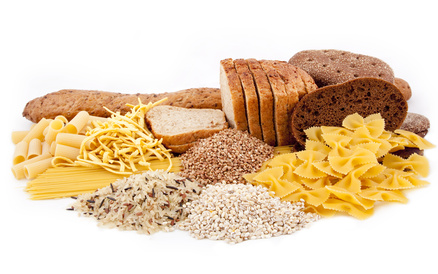 pH Imbalance
"And then also acidity, we have a huge emphasis today on acid forming foods. That is different than acid tasting foods. People get very confused thinking how could meat or grains or sugar or alcohol, coffee, black tea, soda pop, sports drinks, energy bars, be acid forming, but they are. Those are acid forming foods and it's how it breaks down in the body." — Cherie Calbom
So what are alkaline foods?
vegetables

fruits

berries

sprouts

seeds

nuts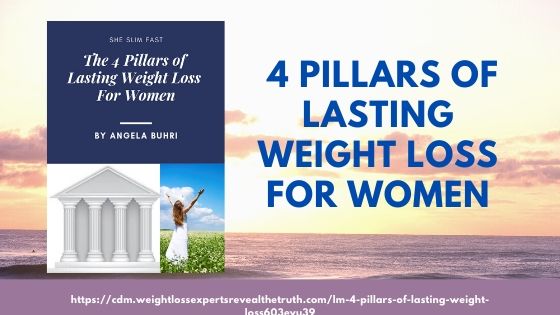 https://cdm.weightlossexpertsrevealthetruth.com/lm-4-pillars-of-lasting-weight-loss603eyu39
Unfortunately, people don't eat nearly enough of those to balance their acid diets. You don't have to cut out all acid forming foods. We need some of those too. But we need many more alkaline forming foods than acid forming foods.
Like with the toxins, the body is going to story acid in fat cells because it's the safest place to put them. And then it will hang on to those fat cells literally for dear life.
Probably every weight loss coach on the planet has heard statements like, "I don't eat hardly anything and I am gaining weight or not losing it."
Then, when you look at what they're eating, you can see that they're eating all the wrong stuff. They even may be on a thousand calorie diet a day, but they are not feeding their body with the right food to assist it to get rid off the extra fat.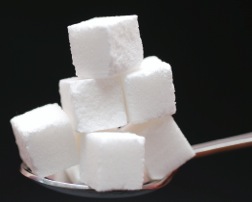 Sugar and Yeast
One of THE most acid-forming food is sugar.
"Sugar in our diet set us up for sugar imbalances and craving more sugar, insulin imbalances, spikes  and dips when the insulin dips low. Then we need something to raise that blood sugar up quickly and people would turn to sweets. And when you eat a sweets, then the body shoots up more insulin and then it dips low and you are on a roller-coaster ride all day long of highs and lows and craving sweets and eating more and more of the stuff that just keeps you in a trap. And then all of that sets us up for yeast imbalances in our body," Cherie said.
The Candida Albicans is a particularly tough yeast to get rid of because the yeast will cause strong sugar cravings. In fact, the Candida Albicans yeast can be very adament and persistant when it comes to eating sweets. The yeast feeds on sugar and refined carbs and in order to grow, it needs more and more sugar. And all the time you believe that it's your body that is craving the sugar, but it's the Candida.
So as we get on a good balanced, alkaline balanced diet, get the sweets out of our diet, begin to control those yeasts, our sugar cravings go away.
By understanding this simple truth and by taking the right action, even the worst chocoholics and sweetaholics can become free, get on a healthy, alkaline diet and lose massive amounts of weight.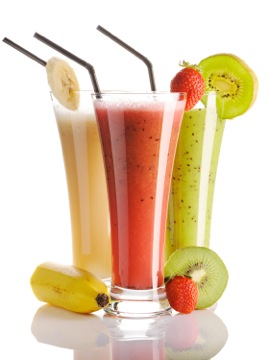 Poor Absorption
Cherie continued, "All of these terrible foods that people eat so much of today, the packaged stuff with the refined foods, the junk food, the fast food, sets us up for poor digestion. And many people have come to me said, 'my doctors told me I am not absorbing the food that I eat.' Their systems are just not taking in the nutrients. Said that their calorie is high but the nutrients that the body is absorbing is low, so they're literally starving in the midst of a high caloric intake."
Cherie concluded: "And no wonder we have the obesity problem and all the health problems that we have. We are way off track."
To remedy that, the fresh juices are a great solution because they are broken down so the body can absorb them easily.
Eating more greens and more fresh vegetables and fruits is an important first step, especially now during the Covid-19 pandemic. We need lots of vitamins from natural sources.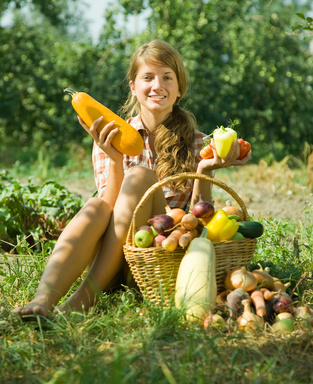 Then everybody who has a juicer wants to press their daily glass of fresh juices, preferrably from leavy foods like beet leaves, multi-colored Swiss chard, cauliflower leaves, cucumber, herbs, lettuce leaves, a couple of carrots, etc.
Eating healthy is not difficult at all. Humanity has made it complex and complicated because of all the prefabrication and the toxins added to make people addicted to unhealthy food. Just stay with the natural produce and you will not have a weight issue much longer. On top of that, you will soon realize that you and your family get healthier and have more energy.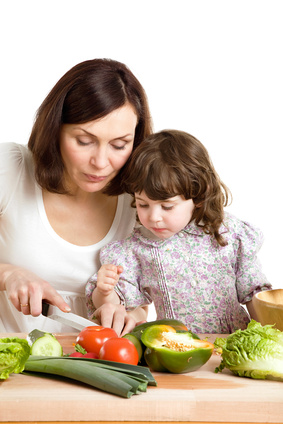 Isn't that worth the price of cooking from scratch?
Good health!
*****
A few years ago, I did interviews with over two dozen health and weight loss coaches with a different approach than the diet approach. One of these experts was the bestselling American author, Cherie Calbom. Her expertise is in healthy eating and juicing. If you want to hear the whole interview with Cherie, you can go here and claim your free 2-week membership trial.
https://cdm.weightlossexpertsrevealthetruth.com/oto1-weight-loss-experts-reveal-the-truth-membershiptjnoj5ns