No time of the year is so predestined to reveal whether a person is living in her "Slim Self" or her "Overweight Self".
It starts before Thanksgiving when millions of women begin to worry about their weight and the outlook of gaining even more weight between Thanksgiving and New Year.
What most women then do is deciding to go the "easy route" and eat as much as they can during the Holiday and then to go on a diet January 2nd. These women are living in their "Fat Self".
They constantly focus on weight gain.
Even thinking about going on a diet is living in the "Fat Self". It's the typical mindset of an overweight woman.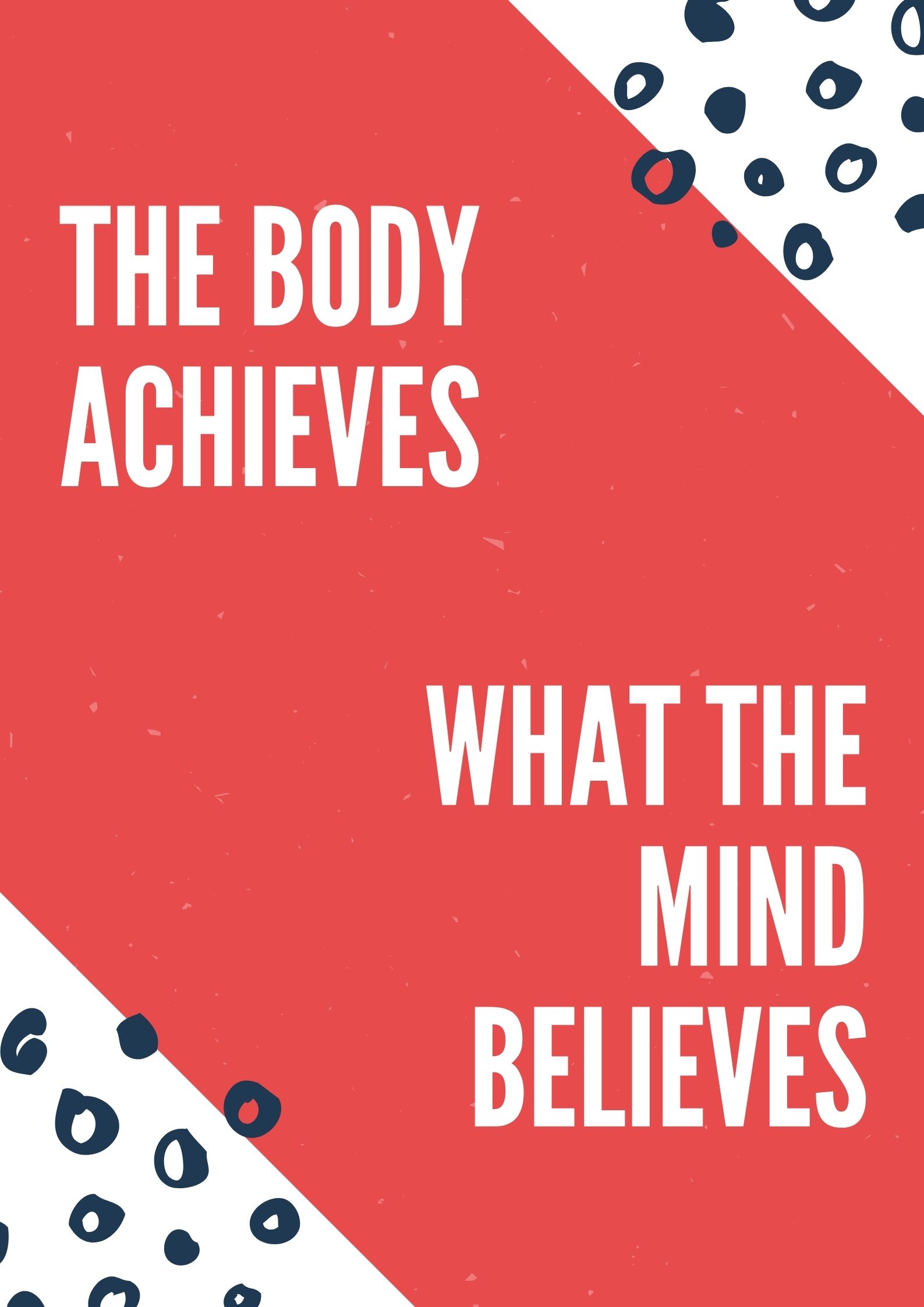 I don't know who the author of this quote is, but he or she is spot on. No one could have said it better, shorter and clearer.
The body achieves what the mind believes.
There is no other way. This is how we humans have been created.
We are creators by nature. We create through the combination of our thinking and the emotions. When a thought and an emotion meet, that's when we are creating our life circumstances….our fate.
The same is true with our health and weight.
Your current weight totally reflects your thinking in the past a 100%. What you have been believing about food and weight in the past, your body realized and you can now see it as a "fact".
Living in your "Fat You"
A woman who is living in her fat self is somebody who constantly counts calories, worries about food, worries about her weight, worries about how she is looking. I have met thousands of women who's thinking constantly circles around food and weight all day long without being fully aware of.
Such a person is living in her "Fat Self". She is living and breathing weight gain. She constantly nourishes her creation tools – her thoughts and her emotions – with information regarding GAINING weight.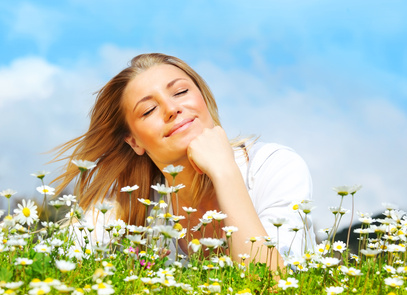 Living in your "Slim You"
No slim woman would ever do that, unless she had just lost weight and is now afraid of gaining it back. But then she is still in her "Fat Self".
Women who live in their "Slim Self" have completely different thoughts about food. They ask themselves what they can eat to remain healthy and energetic. They are on the lookout for healthy, natural food.
Around the Holidays their focus is on enjoying their loved ones and being with their family and friends. Their focus is on joy, not on food stress.
Maybe they don't want to eat too much because it makes them feel stuffed and they don't like that feeling. So they enjoy eating in moderate amounts, but not out of worry but out of care for their health and because they want to feel good in their body. Feeling good in her body is what matters most for her.
By the way, people who truly enjoy the eating and every bite of it, can hardly over-eat.
Or she may choose to drink a glass of water before each meal to help her body to digest the food better.
Women who are operating from their "Slim Self" are constantly on the lookout for what is good for their health and have no focus on the weight. When they choose healthy food they constantly choose out of wisdom (not out of fear); and when they choose to exercise they do so because they want to stay healthy (not because they want to burn some calories).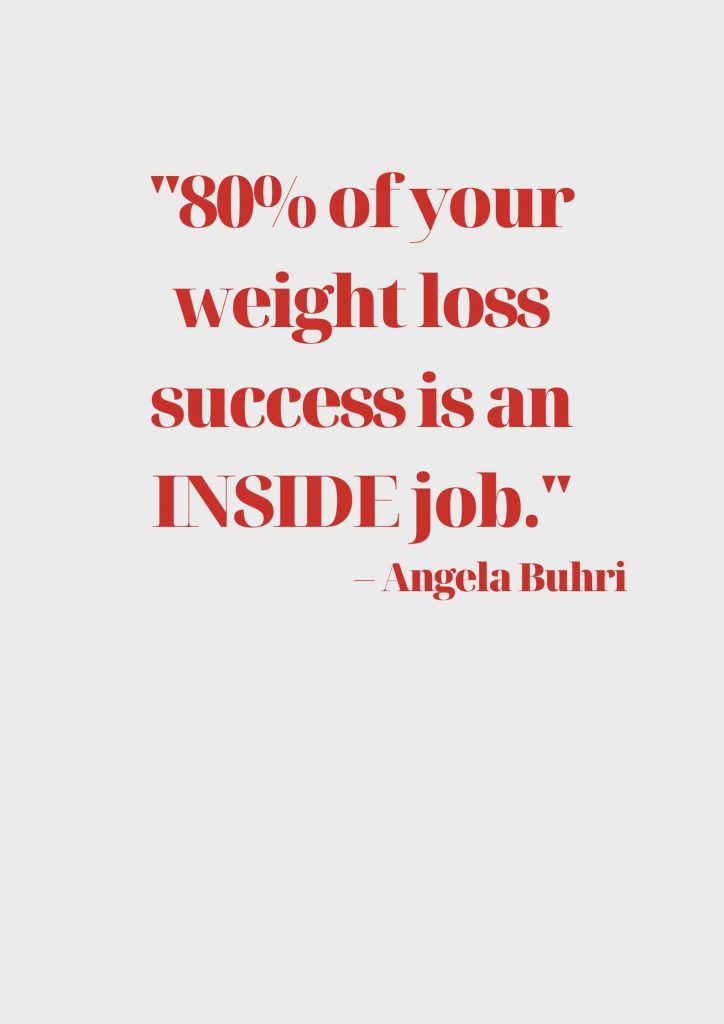 Maintainable weight loss begins in your head
Let me share an example that one of the members of my Facebook group has experienced during Thanksgiving week. She ate everything she wanted and enjoyed being with her family. Yet during that week most overweight women fear, she has lost 5 pounds and 6 inches. Two days ago she informed me that she could maintain that weight loss. 
How did she accomplish that?
By taking each and every daily baby step I have layed out in my Facebook group and by doing the inside work. Again, 80% of your weight loss success is beneath the surface: in your psychology and unconscious mind. 
It is my deepest hope that you are beginning to understand how much maintainable weight loss is a mindset game and not a calorie game.
It's true that 80% of your weight loss success is about your psychology, about what is going on in your mind (not in your digestive track).
Developing the right mindset requires a lot of self-discipline, but it's a different kind of self-discipline than the one required for diets and easier to come up with.
When you're on a diet, you can come up with as much discipline as you want, your subconscious mind is always going to win the battle and you're going to lose. You have no chance, no matter how strong your discipline and willpower are.
But coming up with the discipline of the right thinking, that's where your success begins. That's where your discipline will be well "invested" and fall on fertile ground.
Happy Holiday…and happy slimming!
*****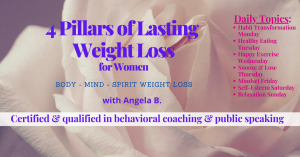 Is your health and weight loss goal worth five to fifteen minutes of your time every day?
If you want to learn a process that leads you to constant weight loss success by baby stepping, check out my Facebook group. 
You can get a feeling for the 4 Pillars of Weight Loss process for free. Simply join my closed Facebook group where you can go through the process by taking tiny daily baby steps completely stress free and still make tremendous progress. 
https://www.facebook.com/groups/4pillarsoflastingweightloss