So many overweight women are struggling with their weight…unnecessarily hard and long because they have the wrong mindset regarding weight loss. They don't take the time factor into consideration.
In our mind we can lose weight effortlessly and almost instantly. But the body needs more time to achieve such a goal.
I know there are peers of mine out there who are brainwashing you with the idea that you can lose weight quickly. They show you images of other people who lost weight and tell you that they lost x amount of weight in x amount of time. Those numbers then stick in your head as a "fact". They are in your brain and you begin to believe – consciously or subconsciously – that you can lose the exact same weight in exact the same time. To your brain, such a before/after picture is PROOF that the method works. And that's exactly the big mistake and a lie either these "experts" are telling you or a lie you are telling yourself out of wishful thinking. 
But that never happens.
People then often reach to drastic tactics to get the promised quick results such as diet pills, liposuction and the very dangerous gastric surgeries and thus make matters worse. All these are quick fixes but they don't solve the real problem.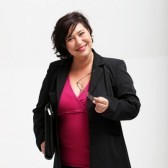 3 Reasons Why You Should Learn to Set Realistic Goals
First of all, each person's body is differently with different needs and problems. Although we all have basically the same kind of body, we are different in many ways. Some bodies need more time for digestion, others have a slow metabolism, still others have some hormonal challenges, some have different enzymes for digestion, others need more time to burn fat during exercising…and so on.
That's why it's very dangerous to hear about people who have lost 10 pounds in 10 days, for example. These numbers get into your brain and subconscious mind and will stick there. You then automatically begin to compare yourself with those people whose success story you have read or heard. This then becomes your unconscious "ceiling". You simply can't think beyond those numbers anymore and you can't push through that glass ceiling anymore. It's set in your system like a thermostat of your heating system.
Secondly, it took time for your body to accumulate that fat…most of the time we are talking about years and decades of fat accumulation. The longer you are carrying around some extra weight, the harder it will be for your body to reverse it and the more time it will require. The body needed time to create that fat and it will need time to burn it. The results you can get through weight loss diets are never realistic. You will lose a lot of water and maybe even some fat, but if you don't change the cause, both that water and fat will come back, often quicker than you have lost it.
Thirdly, your current weight is another number that sticks to your subconscious mind and whenever you go on a diet, your subconscious mind will do everything to get back to that number. It's like with your air conditioner. When you set it to a certain degree, the system will constantly adjust the temperature. When it gets warmer than you chose, the system will cool down; when the room gets colder, the system will heat up. It's the same with your weight because your body doesn't understand that you want to get rid of that extra weight and it will always bounce back unless you eliminate the real causes. 
For all these reasons it's very important that you set realistic goals. Before we come to that, I want to briefly share with you what happens on your psychological level when you don't get these promised quick results.
The Consequences of Setting Unrealistic Goals
At the beginning you have big hopes and you're all hyped up. Then, when you gain the weight back or don't lose as much as you had been promised, you lose hope. Losing hope is a very dangerous thing and quickly leads to depression what creates another downward spiral.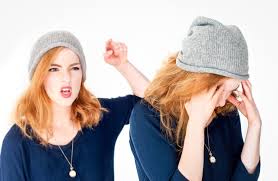 Then, of course, you blame yourself or beat yourself up. After all, those other women accomplished their goals and the "expert" promised that you can achieve the same. Ergo, it must be your fault. And you can back up that logic with the fact that there were situations when you didn't stick a 100% to the program. Again, ergo it must be your fault.
After a while, you then begin to lose faith in yourself. You just don't seem to be able to achieve a goal…you don't trust yourself anymore. So since you can't achieve that one simple weight loss goal, maybe you're too stupid to achieve other goals. Right? (I know how harshly women can talk to themselves.) Again, a negative downward spiral begins.
Then kicks in self-pity. Since you "failed" in your understanding, then you probably don't deserve to be slim, healthy and beautiful. You are doomed to stay overweight for the rest of your miserable life. In other words, you have given up.
Before you even think about setting a new weight loss goal, I highly recommend to reverse that process: give up self-pity, gain back faith in yourself (no, you can't wait until you will finally achieve your weight loss goal, you have to have faith in yourself first), stop self-blame and gain back your hope. There are sustainable solutions. You just have to allow that mindset shift to happen. 
And here is a crucial point about hope.
You have to STOP hoping for OUTSIDE answers.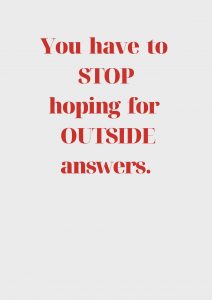 *****************************************************************
https://cdm.weightlossexpertsrevealthetruth.com/lm-4-pillars-of-lasting-weight-loss603eyu39
*****************************************************************
As long as you put your hope in diets, the next disappointment is inevitable.
Stop searching on the outside.
80% of your weight loss success is an INSIDE job.
Of course, you can hire a coach for that process and most likely you'll have to. Yet you still have to go through the process. There is just no short cut. The answers are within you.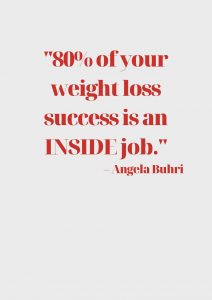 Set Realistic Goals
Then set a REALISTIC goal. Choose how much weight you want to lose and then leave it up to your body how much time it will need to accomplish that desired goal. Your body might surprise you and you can lose that weight much faster than you thought. And there is also a 50% chance that your body may need more time than you think. When you choose a time frame within which you want to shed those pounds, disappointment is certain. You then will lose hope, be disappointed and frustrated and your brain will add another failure to your already existing pattern. 
Adding a time to your weight loss goal is not realistic because at this point you can't know what really forced your body to accumulate fat in the first place. It can very well be that the real, underlying cause goes years back or that it is something you never thought about. For example, if the cause is a hormonal imbalance, it can take years to balance that back.
What I recommend to my clients is to ALWAYS give themselves at least one entire year, no matter how little weight they want to lose. Remember, lasting weight loss is to 80% an inside job.
If you are obese, then it would be more realistic to give yourself two or three years. The fat burning process can be much faster than that, but if I understand you correctly, you want to lose your extra weight for GOOD and not just temporarily. In other words, you want to make sure that all aspects that lead to your weight gain in the first place will be removed from your entire system: body, mind and spirit, especially from your subconscious mind.
Therefore, the by leaps and bounds fastest way is by keeping away from the diet approach, by setting realistic goals and by giving yourself enough time.
Just think about. What is fast about losing and gaining and losing and gaining? Many overweight women go on like that for over a decade. That's neither fast nor quick nor sustainable. That is no weight loss at all, because at the end of the day you haven't lost anything. You're just a year older and back to your old size…or even a size bigger.
It is truly my hope that you begin to understand why going for the quick fixes is a shot in your own foot.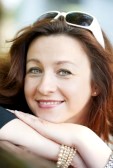 Therefore my friend, patience is one of the first attributes you will need for your maintainable weight loss success. We are talking about a long-term goal here. We are not talking about a few weeks or months, we are talking about your healthy LIFE….a maintainable healthy lifestyle you can easily follow through with for the rest of your life without starving and without stress. 
Learn to set realistic goals!
It's crucial for your weight loss success. 
*****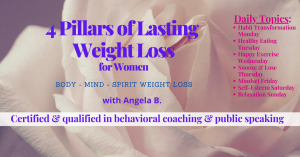 Are your health and weight loss goal worth five to fifteen minutes of your time every day?
If you want to learn a process that leads you to constant weight loss success by baby stepping, check out my Facebook group. 
You can get a feeling for the 4 Pillars of Weight Loss process for free. Simply join my closed Facebook group where you can go through the process by taking tiny daily baby steps completely stress free and still make tremendous progress. 
https://www.facebook.com/groups/4pillarsoflastingweightloss