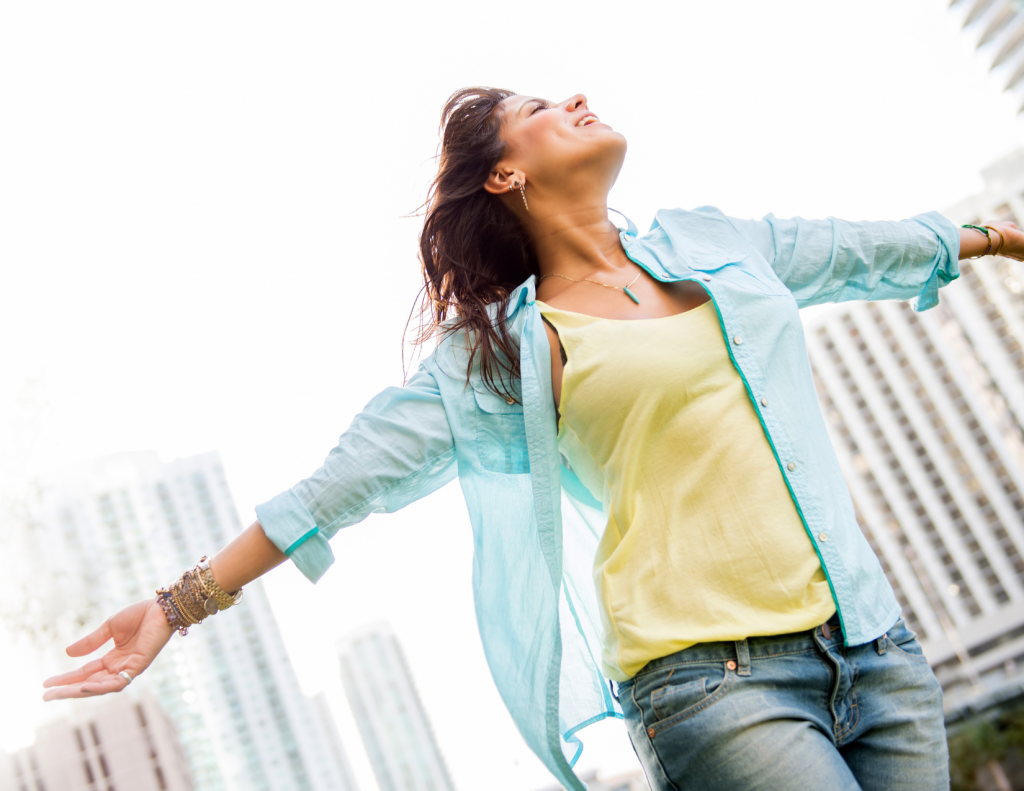 In the fast-paced world of business, where demands are endless and responsibilities are overwhelming, the journey to success often comes at a price, and for women, that price is often even higher. For many busy, and stressed businesswomen, that price is their health and well-being, often even the harmony in their families, and eventually also weight gain. As the demands of work mount, health tends to become a lower priority, leading to weight gain and a range of associated health, mindset and psychological issues. However, the power of weight loss extends far beyond the numbers on a scale. Here I'm not talking about weight loss through diets which are known to be very unhealthy. I'm talking about the only sensible way of losing weight: the body-mind-spirit approach. That approach comes with an endless list of positive side effects. 
After I lost 24 kilograms, my life changed almost overnight. It was like I had been reborn into a new and better life. Those who know my story may recall that I was invisible until then. I had no friends, no lasting relationships – I had just gone through a divorce, and I didn't really have a life. The only precious part of my life was my 2-year-old daughter.
After shedding the weight, I encountered people who supported me in building my coaching and speaking business, which turned out to be one of my greatest successes. Suddenly, everyone wanted to be my friend, and my apartment was regularly filled with people who wanted to be around me. Men pursued me (although I was still me), sent me flowers, and even wrote poems and songs dedicated to me. Frankly, I had no idea how to deal with such sudden attention, and it felt like there was something wrong. But there was nothing wrong, and it only got better.
After posting just three tiny $10 ads in a free newspaper, my coaching business exploded through word-of-mouth 'advertising' and referrals. I never aspired to appear in the media (remember, I was extremely shy), but suddenly, I found myself in the spotlight. One media channel after another contacted me, asking for radio interviews or to write about my work. Some magazines even organized regular weekend workshops for their readers with me. Things were literally overwhelming, and I felt like a bystander, wondering what was happening. It wasn't a dream; it was my dream life.
How could that happen? The answer is simple. I didn't lose weight through a diet. I shed the weight by letting go of the burdens of my childhood, filled with violence and abuse. By transforming those situations, I found my freedom, and the shadows fell away from me. This transformation didn't just change my outer appearance (like diets do), but also my energy, vibes, and charisma. I became a happy person people liked to be around.
This is precisely what can happen when you lose weight through a body-mind-spirit approach that addresses the root causes. No diet or exercise program can achieve that for you, but the transformation of the things that don't go well in your life can!
In this article, I want to delve into how shedding excess weight with a body-mind-spirit approach can profoundly enhance your self-confidence, self-worth, inner psychology, mindset, and ultimately fuel more business success. It's unbelievable what women can accomplish with such a holistic method, and the results my customer experience never fail to surprise and excite me.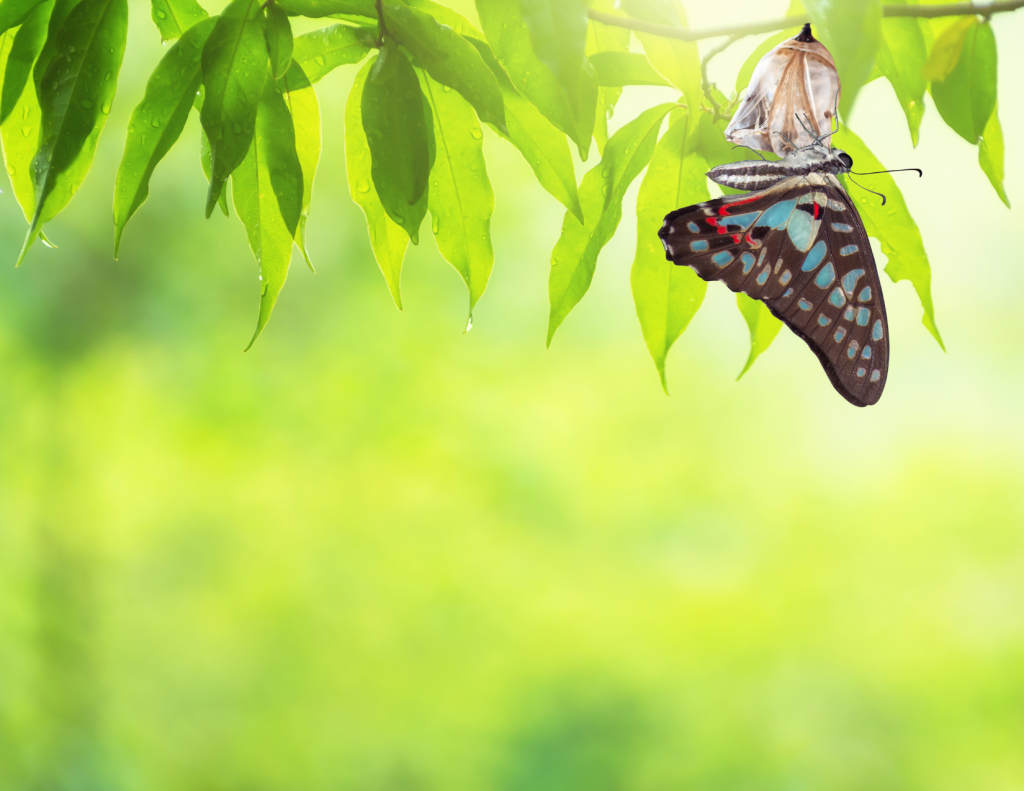 A Holistic Transformation: Beyond the Physical
Losing weight isn't just about fitting into a smaller dress size. It's a holistic transformation that touches and impacts every facet of a person's life, especially for women in the business world. As the body becomes leaner, self-confidence receives a boost. Shedding excess weight leads to improved body image and enhanced self-esteem, both of which are crucial for presenting yourself confidently in the corporate arena. As the effects of negative experiences are falling off of you, you literally become a better version of yourself…a freer version of yourself. And as this happens, your inner light can shine through you. 
The Confidence Ripple Effect
Imagine walking into a boardroom with a naturally renewed confidence, knowing that you look and feel your best and that your strength comes from within. This boost in self-assuredness has a ripple effect that extends beyond your appearances. It's called charisma (show me one diet that increases your charisma!). With such newfound confidence, businesswomen are more likely to take risks, voice their opinions, and negotiate deals with confidence and authority. A confident individual radiates credibility, making it easier to win the trust of clients, partners, and colleagues.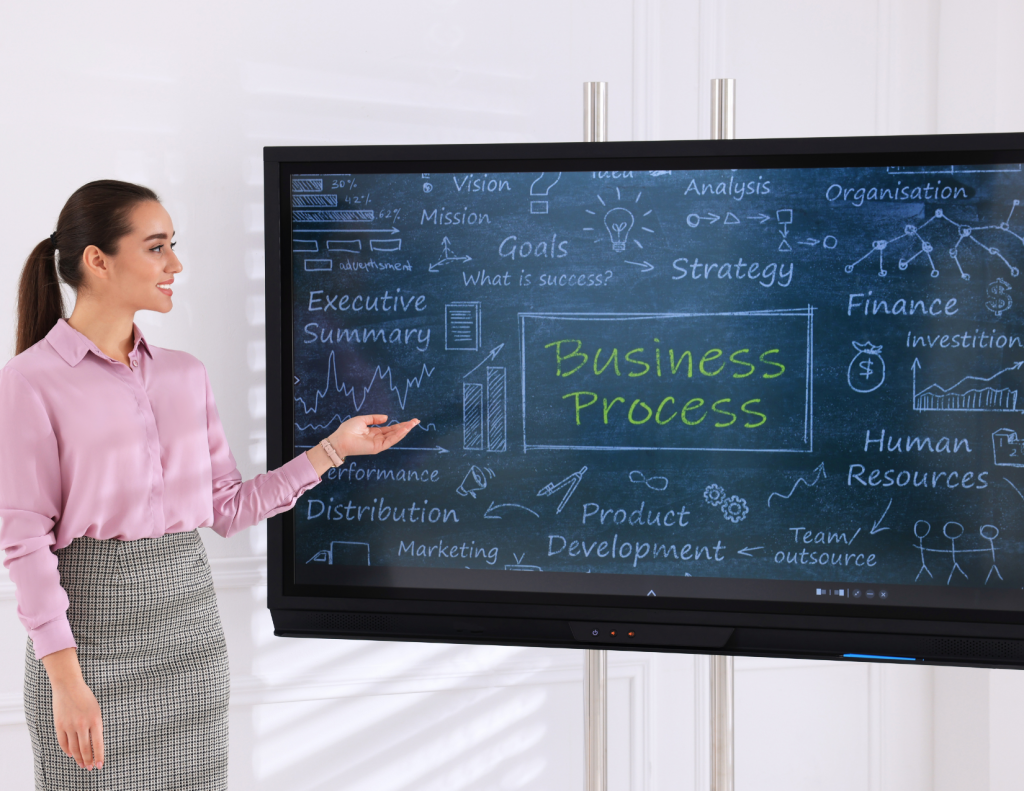 Empowering the Inner Mindset
This is the most important part of a sound body-mind-spirit approach and another one, no diet can do for you. Weight loss isn't just a physical achievement; it's a testament to the power of your mind and the person you are within. The discipline, determination, and resilience required for weight loss mirror the qualities needed for business success. As businesswomen overcome their weight struggles, their mindset transforms and vice versa. They realize that they can conquer challenges rather through transforming negative experiences and situations rather than through persistence and strategic thinking. The changes are real, genuine and authentic. When it comes to a body-mind-spirit approach, you need much less willpower and discipline than with a diet. You literally transform your body and life from within, all starting with a shift of your mindset and by freeing you from negative experiences in the past.
A Paradigm Shift in Self-Worth
Weight loss often triggers a profound shift in how you perceive your self-worth. Businesswomen who embark on a body-mind-spirit weight loss journey gain a deeper understanding of their own potential because they begin to realize what a tremendous and unlimited potential really lays within them. As long as the shadows of your past are still there, your true You is always hidden behind kind of a fog. Now you break free from the shackles of self-doubt that might have held you back in the past, what is so typical for us women, even successful women. This shift in self-worth fuels a stronger belief in your abilities, setting the stage for unprecedented achievements in your career.
Enhanced Productivity and Focus
Weight loss isn't just about shedding physical weight; it's about releasing mental and psychological burdens as well. As you shed pounds, you experience increased energy levels and heightened mental clarity because you're getting free from all that past garbage that has held you back for years or even decades. This surge in vitality translates to your improved productivity and focus at work. You are better equipped to tackle challenges head-on, make strategic decisions, and lead your teams with vigor.
Elevating Business Success
The benefits of body-mind-spirit weight loss extend to business outcomes in more ways than one. Alas, most women are not aware of that tremendous benefit of this holistic weight loss approach, otherwise every businesswoman would be on that path. A healthier body means fewer sick days and increased resilience against stress, allowing you to stay at the top of your game consistently. Additionally, the habits cultivated during your body-mind-spirit weight loss journey spill over into every aspect of your life, including your professional life. The process works from within to without.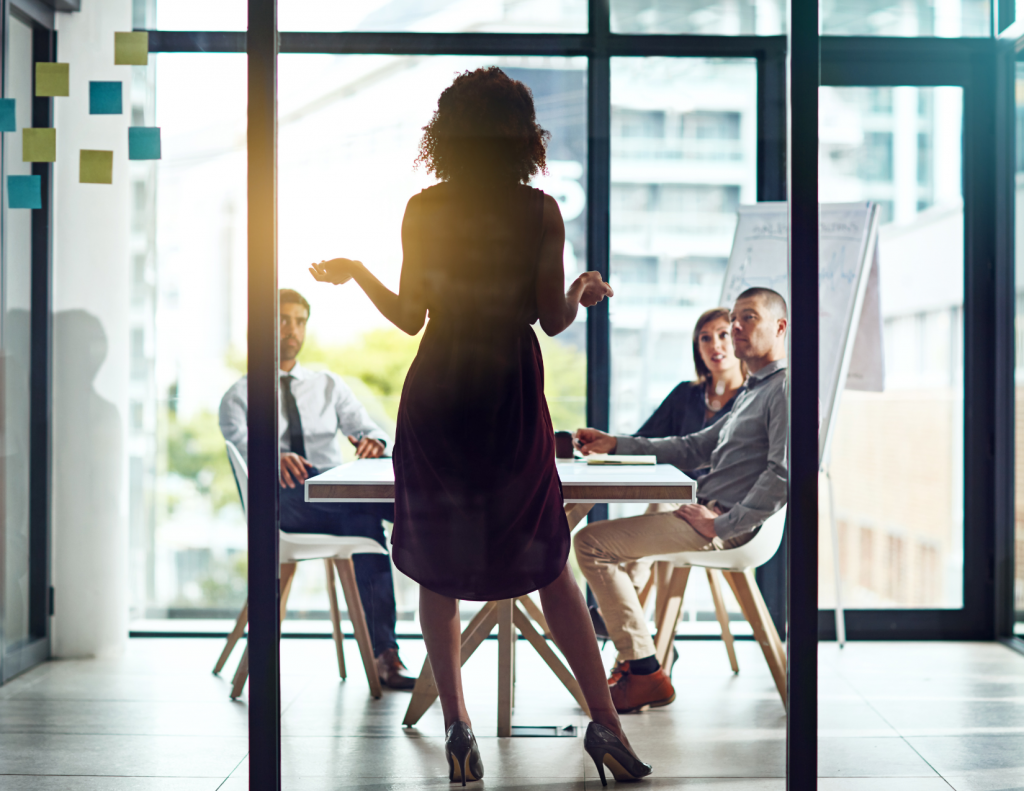 Unleashing Leadership Potential
Whether you are aware of or not, body-mind-spirit weight loss ignites leadership potential in profound ways. As you witness your ability to transform your body and mind, you realize your power to influence others in a more authentic and congruent way as well. This transformational journey enables you to empathize with colleagues facing challenges, making you a more relatable and effective leader. 
A Wellness-Centric Work Culture
When you, as a businesswoman, prioritize your health and well-being, you inadvertently contribute to fostering a wellness-centric work culture in your family and company. People always like to model those they admire. Your transformation will not go unnoticed. Simply by achieving such a 'difficult' goal (only 'difficult' if approached incorrectly, yet still perceived as 'difficult' in the minds of others), you become a role model for your peers and your family. People will notice the changes you're making, how you're giving higher priority to your health, and upon witnessing the results, they may start to shift their own perspectives. This shift in culture enhances camaraderie, boosts morale, and overall workplace satisfaction, resulting in increased collaboration and productivity. For instance, some of the company leaders in Europe whom I've coached have incorporated regular, methodical relaxation into their business culture for all staff, resulting in fewer sick days and heightened productivity, focus, and concentration during work hours.
A Confident Future: Embrace the Transformation
In the realm of business, every tool that enhances self-confidence, self-worth, mindset, and inner psychology is invaluable. Body-mind spirit weight loss isn't just a physical endeavor; it's a profound transformation on all levels that amplifies these attributes, which can lead to monumental changes in both your personal and professional life. The journey to a healthier body equips you with the skills, beliefs, and mindset necessary to thrive in your career even more. Thus, when done correctly, the physical weight loss becomes a nice side-effect. 
Now, let's look at the science of body-mind-spirit weight loss success.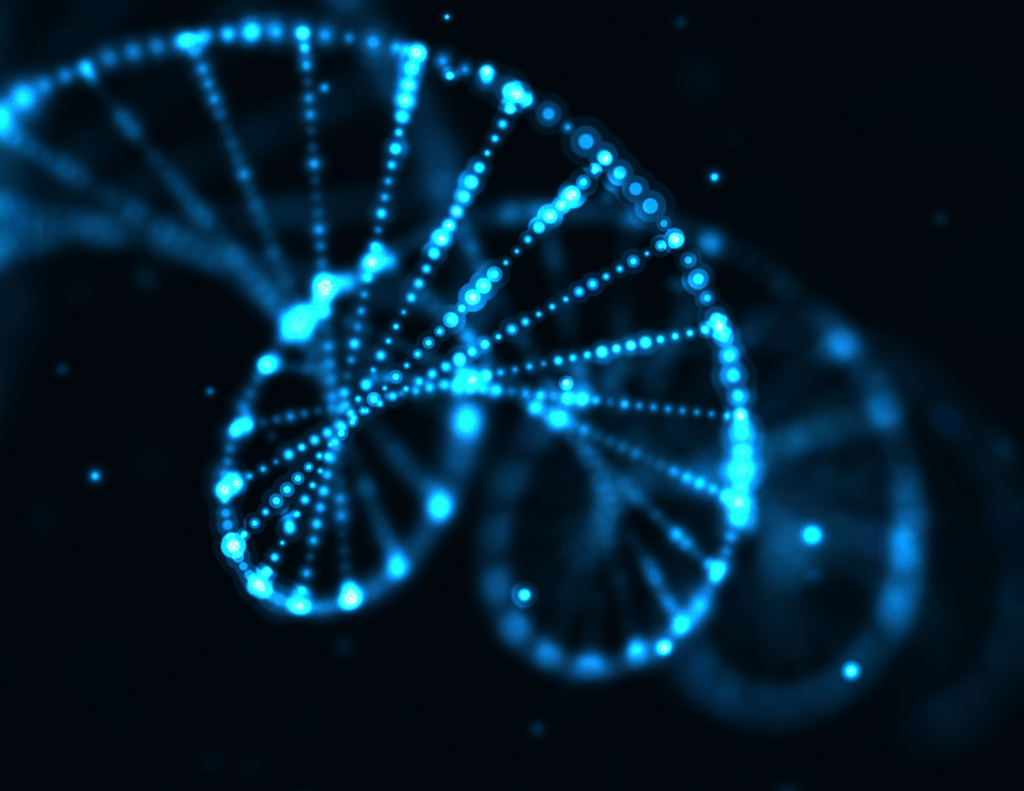 The Science of Body-Mind-Spirit Weight Loss Success
Behind the scenes, there's a scientific explanation for how body-mind-spirit weight loss transforms mindset and self-worth.
"Body-mind-spirit weight loss" refers to a holistic approach to weight loss that takes into account not only the physical aspect but also the emotional, mental, psychological and even spiritual dimensions of a person. This approach recognizes that weight struggles are often influenced by factors beyond just diet and exercise, including emotions, mindset, and even deeper aspects of one's being, and most importantly, the uprooting of possible root causes.
The scientific explanation for how this holistic approach can transform mindset and self-worth is rooted in several psychological and physiological mechanisms:
Neuroplasticity: The brain's ability to rewire itself in response to new experiences and thoughts is known as neuroplasticity. When you engage in a holistic weight loss process that involves not just changing eating habits but also working on their thoughts, beliefs, and emotional patterns, they are essentially rewiring your neural pathways. This can lead to a more positive mindset, increased self-worth, and a stronger sense of control over your behaviors.
Emotional Regulation: Emotional eating and weight struggles are often intertwined. By addressing emotional patterns through techniques such as mindfulness, meditation, emotional awareness, and transformation of the root causes you can develop healthier coping mechanisms for stress and emotions. This can lead to a reduction in impulsive eating and a more balanced emotional state, contributing to improved self-worth.
Self-Compassion: Holistic weight loss practices often emphasize self-compassion and self-care. Research has shown that self-compassion is linked to improved mental well-being and a more positive self-image. When you learn to treat yourself with kindness and understanding, you are more likely to develop a healthier self-esteem and a positive mindset.
Hormonal Balance: Stress and negative emotions can lead to hormonal imbalances that affect appetite and metabolism and eventually lead to stubborn weight issues. Techniques such as relaxation exercises and meditation can help regulate stress hormones like cortisol. This, in turn, can lead to better appetite control and weight management, positively influencing your weight management.
Mind-Body Connection: Scientific studies have demonstrated the intricate connection between the mind and the body. Positive psychological states have been linked to improved immune function, reduced inflammation, and better cardiovascular health. As you work on your mindset and self-worth, these physical improvements can contribute to an overall sense of well-being and confidence. Nothing happens on one level without influencing all the other levels. We are whole beings. 
The brain releases dopamine, the "feel-good" neurotransmitter, in response to positive changes. When you witness your body's transforming, you experience a surge of dopamine, reinforcing the connection between effort and reward. This neurological mechanism ingrains the belief that you can achieve anything you set your mind to, in both weight loss and business endeavors.
In summary, the scientific explanation for how body-mind-spirit weight loss transforms mindset and self-worth lies in the intricate interplay between the brain, emotions, hormones, and the body's physiological responses. By addressing these aspects in a holistic manner, you can create positive feedback loops that lead to improved self-perception, increased confidence, and a more empowered mindset. This, in turn, can have a profound impact on your overall well-being and success in various aspects of life, including your business endeavors.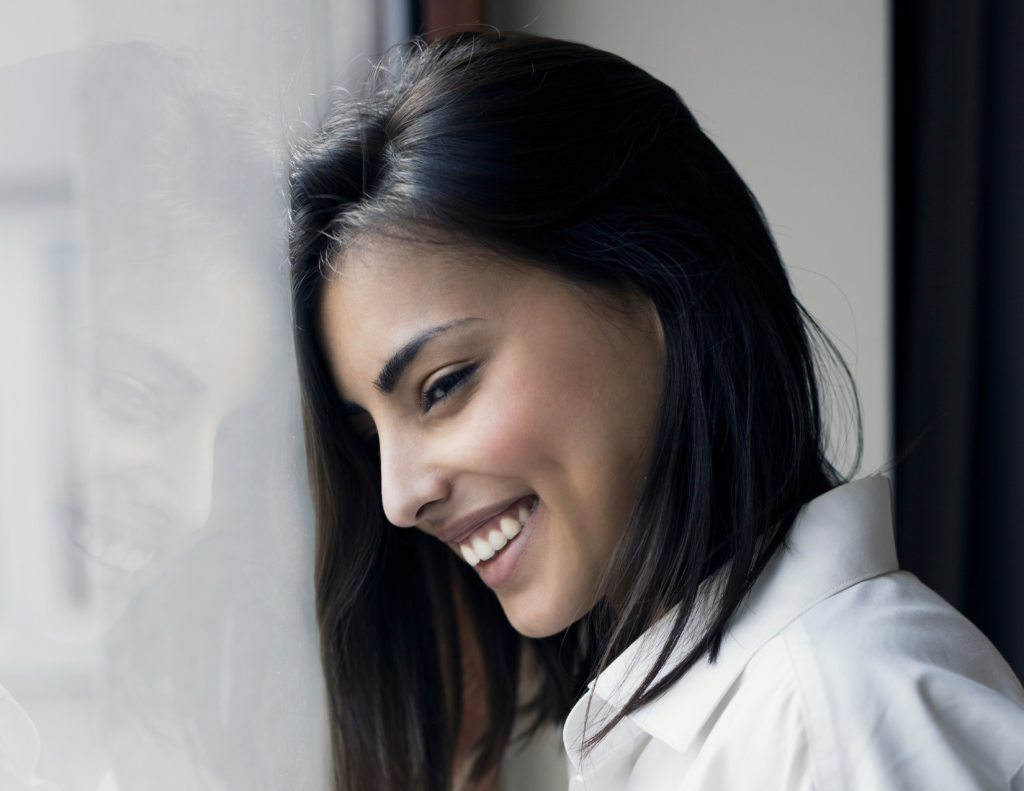 Conclusion
One of the remarkable outcomes of body-mind-spirit weight loss for busy businesswomen is the profound boost in self-confidence. Imagine striding into a boardroom, shoulders back, head held high, and a renewed sense of self-assuredness. As the numbers on the scale decrease, the burdens of self-doubt and insecurity dissipate as well. This transformation isn't just about fitting into smaller sizes; it's about owning your presence and showcasing an unshakable belief in yourself.
Businesswomen who get on the journey of body-mind-spirit weight loss find that their entire posture changes. The physical weight they shed is mirrored in the metaphorical weight they release from their minds. With each milestone achieved, a sense of accomplishment takes root, allowing you to exude confidence in every step. This newfound confidence isn't solely based on appearances—it's also a manifestation of the resilience, discipline, and determination required to achieve such a goal.
Walking taller is more than just a physical adjustment; it's a manifestation of inner strength. As the journey progresses, you experience a shift in how you perceive yourself. The once-perceived limitations are shattered, replaced by the realization that you possess the power to overcome challenges and achieve your goals. This internal transformation reflects in your gait, your gestures, and the way you command space in a natural way. No longer is it your physical weight which commands space but your vibes. Walking taller becomes symbolic of embracing your worth and embracing the spotlight, both of which are integral to navigating the complex landscape of the business world.
Confidence is magnetic—it draws people in and commands attention. As you shed the layers of self-doubt, you radiate an aura of success that's hard to ignore. This newfound self-assuredness isn't just visible in your physical appearance; it permeates your interactions, presentations, and negotiations. A confident individual is better poised to seize opportunities, make bold decisions, and lead with natural authority. This transformative shift doesn't just empower you—it captivates and influences everyone you interact with, including your children. Thus, you give them an important lesson for life, one which will transform their lives to the better as well. 
The time has come to put your health first. Join me in embracing the journey to improved self-confidence and business success. Take that first step toward transformation and witness the ripple effects it creates in every aspect of your life. Remember, the empowerment you seek is within your grasp. It all starts with a decision—to prioritize your health, seize your potential, and pave the way for a healthier, better, easier and more fulfilled future.
When you're prepared to take the next step and learn more about the SheSlimForever weight loss approach and schedule a FREE one-on-one Weight Transformation Strategy coaching call with me, kindly complete the brief two-minute questionnaire to determine your eligibility for my complimentary coaching.
Within a couple of days of submitting the questionnaire, you'll receive an email from me with your answer or an invitation to the free one-on-one call.
Happy slimming 🙂