"Sure," you may respond, "I eat too much of the wrong food and I don't exercise enough. That's what I'm doing wrong." 
But what if you eat mainly healthy and not really a lot? What if you exercise regularly and don't lose weight significantly? 
Actually, with my title I meant something completely different. I'm not talking about things like "Eat this, not that," or "Eat less and exercise more." I'm not talking about tactics and methods. I'm talking about a particular mindset. 
One of the things I gained more clarity on in my life was the nature of "struggling" per se, and I remember especially two occurrences in my life when I really struggled a lot – and for years. The first big struggle was regarding my weight. This was a story going on for most of my childhood into my late twenties. Then, somehow, the struggle stopped – I just didn't care about my weight any longer and shifted my focus onto my life. Instead of working on my weight, I was working on my happiness and self-worth. And the rest is history.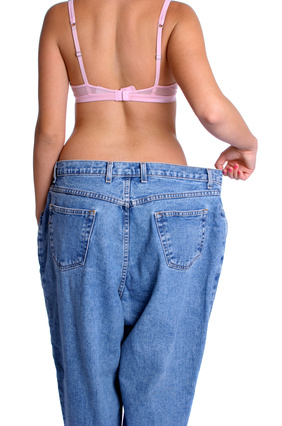 The second time I really struggled a lot was with my self-growth business in the 1980s. I was a single mom and I wanted to be with my daughter as much as possible. So I decided to build my own home-based coaching, seminar, and public speaking business. I did all right from the get go and we were lucky enough to always have some food on the table. And though some months I couldn't pay my bills, I could always pay them the next month. However, I was never able to save any money for my daughter's college or buy some special things like new furniture, a car, or nice clothes. It was just enough for what we really needed. And I was trying really, really hard.
Then, one day, I was very sick and very desperate. I had just found out that the women's magazine I did many workshops for paid me less than other speakers and seminar leaders, although my seminars had the best and highest rates and always sold best, as they had told me.
I was a single mom and needed more money. The organizer became my best friend back then and she knew my situation. So she also knew that I depended on the magazine she was working for. When I found out that she had not told me the truth about my fee, I felt being taken advantage of. It was very frustrating to see that I was making that magazine so much money while I was doing all that work for them but was still struggling financially. It was very sad to realize that my best friend had lied to me.
So while lying in bed with high fever, I prayed and asked for a solution. I was too weak to do something, so I literally surrendered my problem.
Literally, within seconds, I was given a whole 9-month weight loss program with all the topics, with the content for a whole book and five CD's. That was a weight loss program I had never seen before with many new ideas never heard of before – certainly not regarding weight loss. It was the total opposite of what other weight loss coaches offered. I even received the entire marketing concept. It was all there before my inner eyes at once. And all I had to do was get up and go to work.
The next morning, the fever was gone and I began writing the book. A few months later, I had finished that book, five CD's, the curriculum and papers of a whole 9-month weight loss program, a workbook, and a marketing strategy, without ever having learned anything about marketing. That turned out to be one of the most successful marketing strategies ever.
Within only two weeks of the launch, all my 9-month workshops were filled. I only wanted to do two or three workshops, but I ended up doing twelve, the absolute maximum I could handle. But that was not enough. In fact, within four more weeks, I filled not only more workshops than I had planned to do…I filled them for another 9 months and was booked solid for the next two years.
That was proof to me that I had found something very special.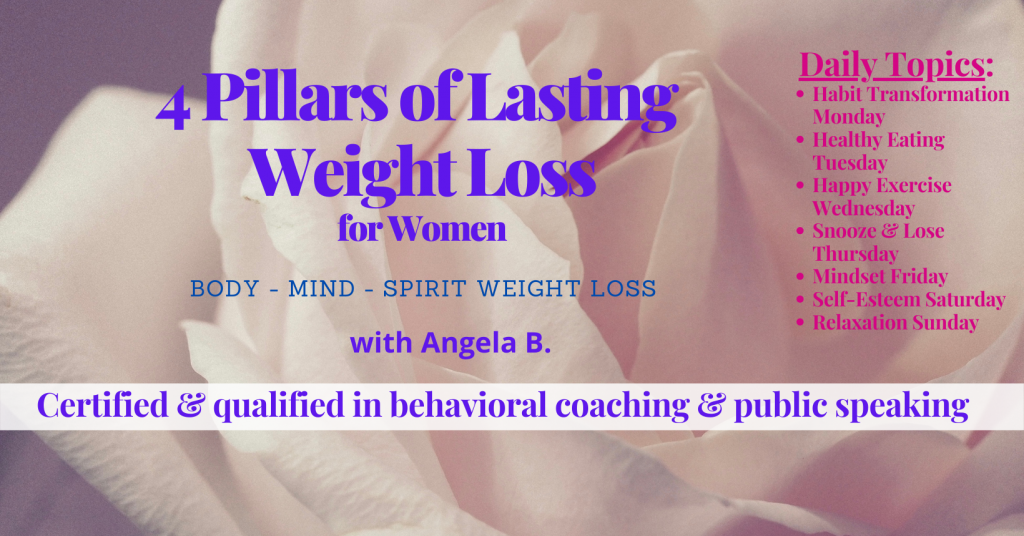 The interesting thing is that it took other coaches like Marianne Williamson, Geneen Roth, and Jon Gabriel more than a decade to come up with similar solutions, but all of them only offer parts of what I have found. What I was allowed to "download" from the Universe back then is still true today and I still teach these same principles in all of my workshops, seminars, and programs. And I am very surprised that I am still one of very few holistic weight loss coaches who can do that kind of work.
Now that I am writing all this down, – actually it's the first time that I even share this with my readers – it even sounds to me like a miracle. And you know what? I think it was a miracle that happened that day and the years that followed. It was an enormous gift from God, not only to me, but to all of my clients also who had previously struggled with their weight and went from frustrating diet to diet. And now it can be a gift for you as well, if you are open and ready to learn a new way of weight loss make that one mindset shift.
Over the years, over 10,000 people (mostly women) have attended my workshops and seminars. Many had the same miraculous results I had with my weight loss. Others had to go through a different process than I had to in order to reach their weight goals. Sometimes, only a weekend workshop was all they needed for them to find the real cause and make the necessary shift from fat to slim. Others needed several months to find their real, underlying causes. But once they found it, losing weight became easier than ever before, really effortless, actually.
Why am I sharing this story with you?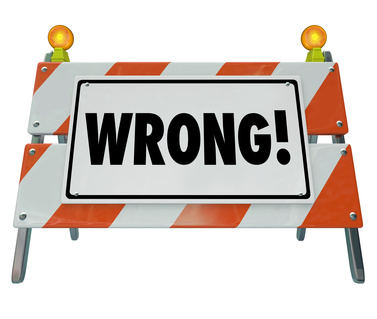 Because I know that so many women have been struggling with their weight for years and just don't seem to be able to find a way to lose their weight for good. They are all on a completely wrong route. With a small mindset shift and a new weight loss strategy, their weight struggle could end almost instantly.
Let me say that again.
With a small mindset shift and a new weight loss strategy, your weight struggle could end almost instantly.
What you must realize is that struggling in itself is a sign that you're on the wrong path. As soon as you're on the right path, the struggle ends and you can begin to see results – lasting results.
Struggling in itself is a sign that you're on the wrong path. 
For as long as you are struggling, you are literally holding on to what you don't want: your excess weight. That way, it is impossible for you to get rid off those extra pounds.
*****************************************************************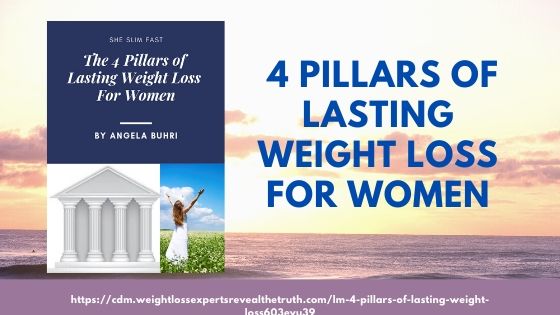 https://cdm.weightlossexpertsrevealthetruth.com/lm-4-pillars-of-lasting-weight-loss603eyu39
*****************************************************************
You see, what happened to me when I lost weight is that I had eliminated the causes of my weight issues – unknowingly, though. Yet, it worked. This is proof to me that this is the right path. It works whether or not you do it consciously, and whether or not you believe in the method. Once the cause has been transformed or eliminated, your body no longer needs to hold on to its extra fat. Because your extra fat is just a symptom. It's your body trying to alert you of a problem. It's your body's way to communicate with you that there is something wrong you should take care of.  Your body has only one way of communicating with your: through symptoms. And once the cause is gone, the body doesn't need to talk to you through extra fat any longer.
Unfortunately, by struggling with your weight you are exceeding the weight loss process, and for many this lasts a lifetime. 
As long as you're focusing on one or two methods, such as a diet and an exercise plan, you tend to expect too much of these tactics and disappointment is almost certain. You are constantly trying and going from diet to diet. On top of that you're regularly weighing yourself, another way of keeping your current weight. That way, you can't let go so easily. But it's exactly the letting go that is a very important part of your weight loss process. Once you have let go and found the right solution, the struggle stops and losing weight becomes quite easy, very often even effortless.
It's the letting go that is a very important part of your weight loss process.

Once you have let go and found the right solution, the struggle stops and losing weight becomes quite easy, very often even effortless.
The simplest trick is to let go. This requires a mindset shift.
Just let go! Let go of your expectations regarding how quickly your body needs to lose weight. Let go of your diet mentality. Let go of your quick-fix mentality. Let go of the belief that you knew how to lose weight better than your body does. 
Just let go!!!
Happy slimming. 
**********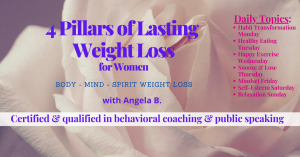 Is your health and weight loss goal worth five to fifteen minutes of your time every day?
If you want to learn a process that leads you to constant weight loss success by baby stepping, check out my Facebook group. 
You can get a feeling for the 4 Pillars of Weight Loss process for free. Simply join my closed Facebook group where you can go through the process by taking tiny daily baby steps completely stress free and still make tremendous progress. 
https://www.facebook.com/groups/4pillarsoflastingweightloss