Recently I told an aquaintant that I have lost 16 pounds in one month. Her first question was, "Which diet did you do?" Of course, as my follower, you know that I don't do diets. 
Are you one of those women who are still hoping for a miracle pill to be invented or the perfect weight loss diet to be created before you'll die?
Then this might be good news for you.
There is something that really works like magic for lasting weight loss. It makes the weight loss process much easier, faster, more enjoyable, more reliable and almost effortless.
Although there is no magic pill and never will be (no matter what they are going to invent in the future) and there will never be a perfect weight loss diet that works for all and without fail plus for good, there IS a way that brings results that can be described as "magical".
BUT….
You can't find that "magic bullet" outside of yourself.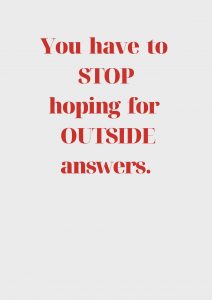 In fact, it's much easier and simpler…and it doesn't cost you a single penny.
Are you curious what that "magic bullet" is?
It's something so great and wonderful that I find it hard to find the right words for it.
It's called MOMENTUM.
If you can't see the magic behind that word, don't worry. You're not alone. It took me years to understand the fantastic POWER of momentum.
Momentum is what provides the wind under your wings. You can also call it snowball effect.
Momentum is a build up of energy that leads to one single point or outcome. It's behind what business people know as exponentiel effect.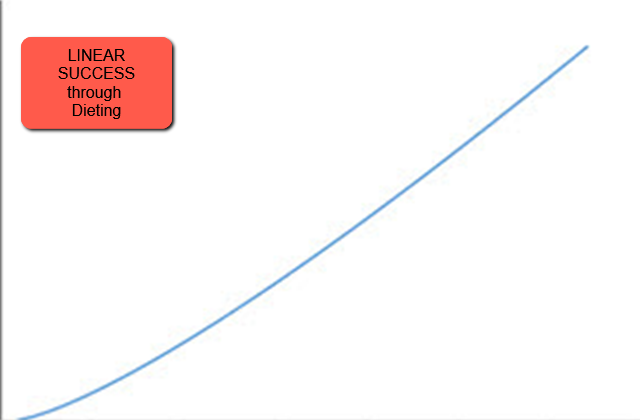 This graphic shows linear progress. This is what you can expect from the diet approach at the beginning. But after a while the body slows the fat burning process down and then – if you stick with it long enough – it begins to stop completely. This is what I also call the two-dimensional weight loss tactic and this is what you can expect from a single tactic like dieting.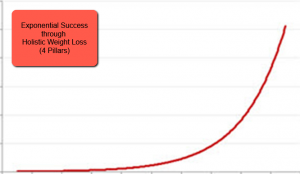 On the other hand, the exponential progress curve shows little effect at the beginning and then suddenly begins to double and triple quickly. This is the kind of curve that happens when you have momentum. In business the exponential success is preferred from linear success, which is not reliable anyway and hardly brings the real big successes and breakthroughs.
Translated to your weight loss process this would mean that you start with small, daily steps, and from day to day you are building a momentum without taking drastic actions. At the beginning you may not see much progress, but as the momentum grows, the weight loss goes faster and faster.
This also requires that you are not only settling for a single tactic but create your own, personalized weight loss strategy. Working on all levels of your self can then create such an exponential success line throgh momentum.
Taking daily small steps never feels daunting or stressful. But don't you ever underestimate small daily action steps.
For fast and reliable weight loss success it's important to gain momentum and momentum can only be built by taking daily actions. 
What is momentum?
This is Britannica's definition of momentum.
"Momentum, product of the mass of a particle and its velocity. Momentum is a vector quantity; i.e., it has both magnitude and direction. Isaac Newton's second law of motion states that the time rate of change of momentum is equal to the force acting on the particle. See Newton's laws of motion."
"From Newton's second law it follows that, if a constant force acts on a particle for a given time, the product of force and the time interval (the impulse) is equal to the change in the momentum. Conversely, the momentum of a particle is a measure of the time required for a constant force to bring it to rest." 
What we can say from that definition is that momentum only happens with motion. The more or faster the motion, the faster momentum will increase.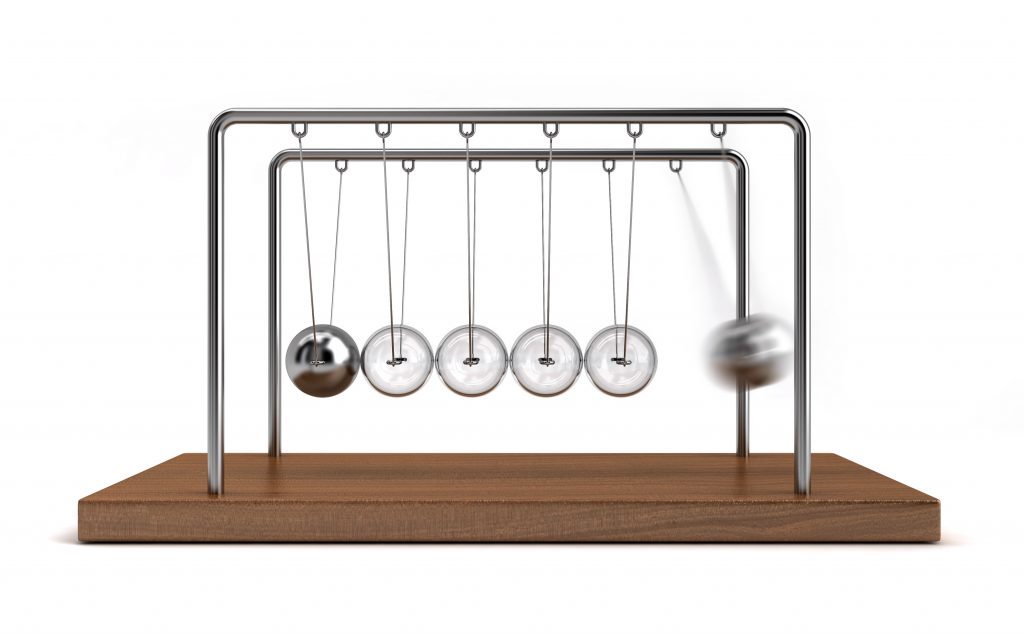 © Ali Ender Birer – Dreamstime.com
The Power of Momentum
Momentum is very powerful in reaching our highest goals. Wherever there is motion, there is momentum.
The thing to get momentum going is to START. And then, right after the start, the second, third, forth, etc. step has to follow. If you don't start, your weight loss process, for example, nothing will happen because motion drives actions and actions drive momentum. That means, the more motion you have at the beginning and the more regular that motion happens, the higher the momentum.
As you go through the actions, more and more motion is generated and each of your action steps will get easier. Goals that seemed too impossible to reach, suddenly become more realistic, even easy to reach. 
*****************************************************************
https://cdm.weightlossexpertsrevealthetruth.com/lm-4-pillars-of-lasting-weight-loss603eyu39
*****************************************************************
How to use momentum to your advantage
First set a realistic goal. Be very clear and specific. The more specific your goal is the better.
For example, if you decide to go for a 30 minute walk or go jogging every day, it will get easier from day to day. And after a while you will not even have to think about. No matter the wheather, you will put on your jogging shoes and your jacket and you go for a walk or a jog. It doesn't even cost you any energy anymore. 
And as you gain momentum with your exercise routine, you begin to set other goals that support your weight loss, do these steps every day without fail and you will gain a tremendous momentum including several tactics that makes you unstoppable. 
The downside is that when you stop taking these regular action steps, you will quickly lose your momentum and things will become hard and rocky. You will have to force yourself to go out for a walk and also other action steps will get harder. 
The trick is to show up every day at the same time and plan your life around that event. Because, once you have gained momentum, you don't want to lose it because now you know how much greater and easier it is with momentum.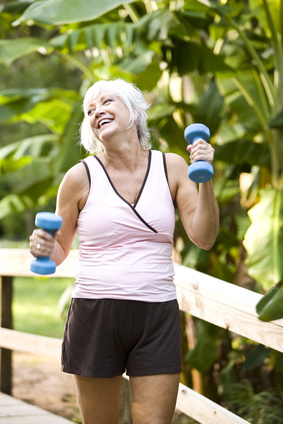 To make it easier for you, I have created a Facebook page with daily tiny baby steps that build up on momentum. Each step takes between 5 and 15 minutes. And if you follow these steps every day at the same time, soon your momentum will begin to snow ball and you will experience what one of my members is experience.
Today I talked to one of my members of that group. She joined the group three weeks ago and she jumped both feet in. For the first two weeks not much happened other than a few important insights and an inner shift. Today she told me at the phone that she has lost four pounds within the last five dayse without dieting. On Thanksgiving day she even ate a piece of pumpkin pie without remorse and enjoyed it very much. 
All this could only happen because she took action every single day. 
Believe me, when you can lose weight by building a strong momentum, your weight loss process is going to be real FUN!
You can check out my group here: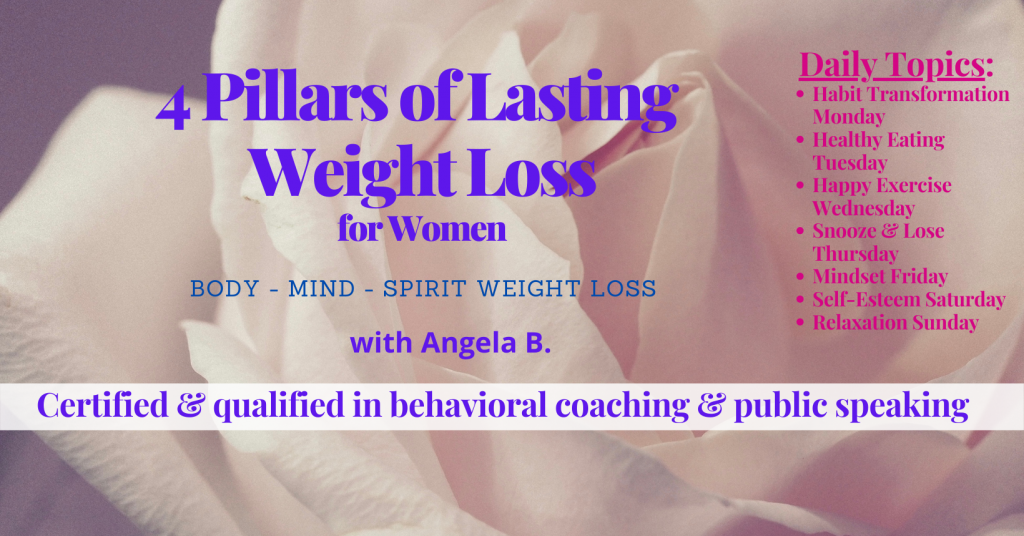 https://www.facebook.com/groups/4pillarsoflastingweightloss
Recently one of my members of my Facebook group left the group because she thought that the daily 5 to 10 minutes was more time than she could spend. The comment of another members was, "When she doesn't even have 5 to 10 minutes time for her weight loss process per day, then she really, really, really needs you."
Of course, she is completely right. But this is something every person must have to find out for herself to make it work. As long as an overweight woman believes that she doesn't have five to fifteen minutes time per day for her weight loss process, she is simply not ready to achieve her goal, or worse, she is even in total denial. 
Daily action is the way to gain momentum. And momentum is the most important requirement for weight loss success, provided that you choose the right method. Of course, by now you understand that gaining momentum with a wrong tactic like dieting will not get you the desired results either. It requires the right method PLUS momentum.
This is the formula to your weight loss success:
S (Strategy) + M (Momentum) = Weight Loss Success
How about you? Do you  think you and your health are worth to take action for 5 to 15 minutes per day? 
Start gaining momentum today and you will never look back! 
************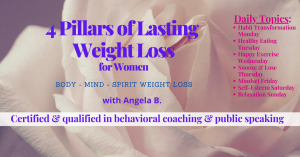 Are your health and weight loss goal worth five to fifteen minutes of your time every day?
If you want to learn a process that leads you to constant weight loss success by baby stepping, check out my Facebook group. 
You can get a feeling for the 4 Pillars of Weight Loss process for free. Simply join my closed Facebook group where you can go through the process by taking tiny daily baby steps completely stress free and still make tremendous progress.