There are people and even animals that can teach us  important life lessons. Some teach us how to do something and others teach us how NOT to do it. Today, I realized that especially flies can teach us how NOT to go about a goal.
Here in Switzerland, when you live in the country near a farm, you always have flies in the home. So do I.
For the thousandth time I was nerved about the flies at the window when I got up this morning and before doing anything else I first I opened the window to release them. Of course, as usual, nothing happened. They had absolutely no inclanation to leave my bath. The flies kept sticking to the glass not realizing that freedom was just a few inches away. Instead, they were stubbornly sticking to the glass, and even when I tried to help them crawl or fly over the window frame towards freedom, they would do everything to stay on the glass. Some even found their way out and instantly came back.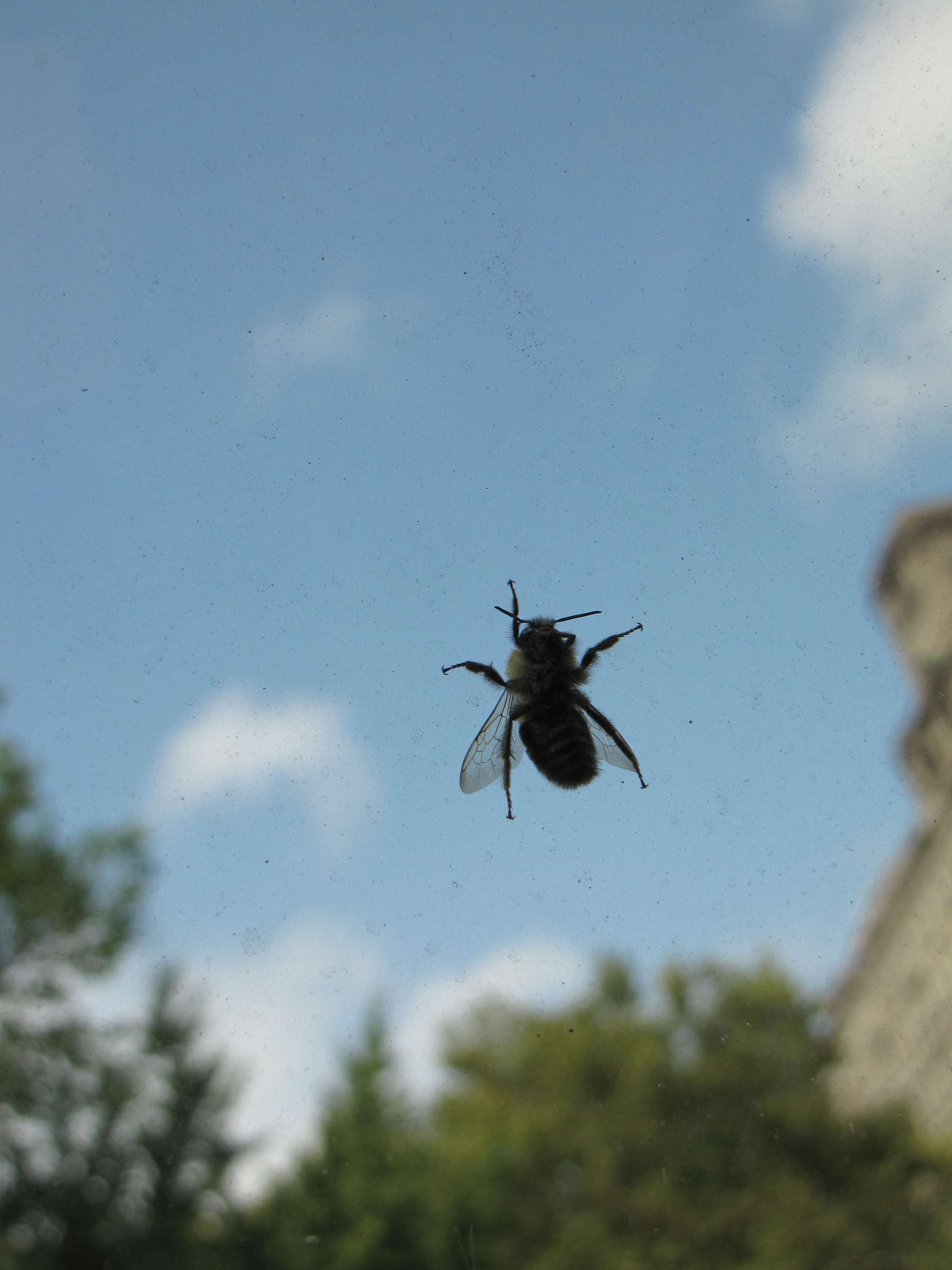 Flies constantly buzz around on the glass just moving millimeters trying to miraculously move through the glass to freedom, and this goes on for days. Sometimes they fly up and then fly very quickly toward the glass in an attempt to break through it. They just never seem to get tired from trying. Of course they are attracted by the light that is on the other side. But they don't realize that there is no direct way through the glass. All they would have to do is crawling or flying around the window frame and they would be free. But no, even when you help them, they refuse to take that little hurdle around the window frame and then be free.
While I was patiently helping one flie after the other to reach the other side, it suddenly dawned on me that we humans are ofthen like a fly at the window. We see something we want and then we try to get that on the most direct way we can see. Depending on how  much we want something, we try and try and try again. And interestingly, we often try the very same way over and over even though it didn't work the first time just like the flies.
"The definition of insanity is doing the same thing over and over and expecting different results." –Albert Einstein
Sadly, this behaviour is not being practiced more often and more frantically than by people who want to lose weight. They try one diet after the other, they join exercise groups and sweat their butts off at the gym without getting really great results, especially women. Then they gain their weight back and after a while they try another diet or regimen. Remember the flies at the window that are just moving millimeters trying to find a way out. Going from one diet to the next is the same approach….millimeters or inches away from what they did before. And when they're too exhausted from "buzzing" around, they try another short cut – gastric surgeries, for instance – not realizing that this is a dead end with no more way out and that they will be trapped in their forever. Like the fly that refuses to flie a little bit higher to move beyond the window frame they eventually starve to death.
Flies don't realize that it would just take a short "detour" of a few inches or just a little bit more effort to move beyond the window frame and they would be free what would at the end turn out to be the faster way. Humans are so brainwashed regarding the dieting/exercise approach of losing weight that they don't realize that simply leaving the dieting path and moving around the obstacle would bring them the desired results. Something that looks like a detour at first sight very quickly turns out to be the fastest way to reach their desired goal. Instead they are like kids standing in front of a shop-window squashing their nose against the window and starring at something they want.
Years ago I had a problem with my teeth no dentist could nor would fix, and the alternatives they offered me were not acceptable to me. One day I talked to a friend about my dilemma and I said, "There is just no solution for my problem." Then she said something very simple that immediately shifted my mindset. She said, "But what if there is a solution and you just can't see it? What if…?"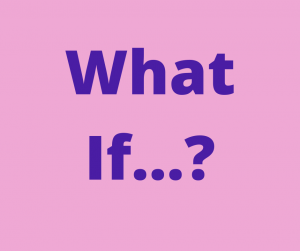 Henceforward my friend's "What if…?" stuck with me, and each time I felt discouraged I thought, "What if there is a solution I don't know yet?" One day I received an unsolicited email which described my problem word by word in their headline. Usually I move these emails to my spam folder immediately, but then something stopped my hand with the mouse and I started reading. On their website they explained exactly my problem and shared how they solve the issue (and no, I never discussed this dilemma with anybody by email so that Google could send me the right ads). It was about a method of a group of European dentists who are practicing in Bulgaria no dentist in my own country knew about or was brave enough to try.
My first reaction was, "Bulgaria? An ex-communist developing country!?" I was prejudiced.
Fortunately, my prejudice did not stop me from at least find out more about. Since I had the "What if…?" mantra in my mind I called them just to hear whether or not they thought they could help me. I told them my story and they sayd, "Yes, no problem, we do that kind of work every day." Then I asked for their price and it turned out to be a third of the work my Swiss dentist offered me for a solution that was not acceptable. After that phone call and after reading some of their testimonials I felt deep in my heart that this was the answer. But then there was another obstacle: I couldn't afford the flight and the hotel. So I kept that goal in my mind and heart constantly saying, "I found the answer for the right dentist. So what if there is an answer for those obstacles as well?"
*****************************************************************
https://cdm.weightlossexpertsrevealthetruth.com/lm-4-pillars-of-lasting-weight-loss603eyu39
*****************************************************************
I talked about that possibility with another friend and she said, "I need help with my business. You can work for me and I will pay for your flight." So the ticket was covered, but what about the hotel (their patients stay in a hotel for an entire week to have enough time to do a good quality job)? That was still beyond my budget. I kept practicing an open mind and said, "What if there is a solution for the hotel as well?" A few days later I received an email from that clinic in Bulgaria telling me that they added my name to a draw and that I had won a week in a hotel near their clinic for the next month. So I called the clinic and made an appointment, booked the flight and the hotel. Two weeks later I was in Bulgaria in a nice little hotel overlooking the Black Ocean and near the most modern dental clinic I had ever seen.
Had I allowed my prejudice to win, I would have missed one of the greatest opportunities. It turned out that just like the Swiss are the best teachers and watch makers, the Austrians are the best confectioners and the Dutch are the best physical therapists, the Bulgarians are the best dentists. Before I went there, I had no idea that they have patients from all around the world, even from Japan.
At the end this turned out to be the perfect solution for me and far better than I had ever dreamed. And all that was only possible because I opened up to solutions that were not apparent to me before and that were far beyond my imagination…just because I remained open and kept asking myself, "What if there is a solution?"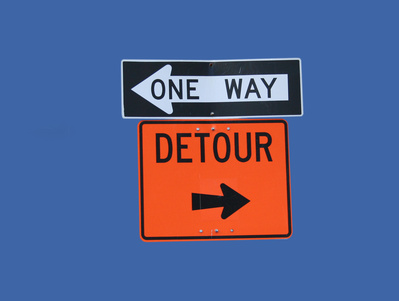 Was it a detour? Only at the first sight. At the end it turned out to be much faster than any other solution I knew, and despite of the flight still less than half the price I would have had to pay in Switzerland for a solution that was not acceptable, and way better and more reliable than anything else. That "detour" turned out to be the fastest way possible to my desired goal. On top of that it was a wonderful experience to fly over the Carpatian Mountains and to have a one-week vacation with a view of the Black Ocean.
Most of the time the way to our desired goals is not a straight path, and the straight path often turns out to be a dead end road. Goal achievement often goes in turns and turnoffs.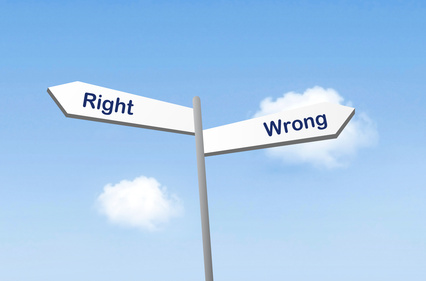 When you are on the WRONG path, you can run as fast as you want; you can be as disciplined and frantic as you can; you can be totally determined to achieve your goal but you will still NEVER arrive because it's the wrong road. On the other hand, if you are on the RIGHT road toward your goal, you can walk as slowly as you want, you can take baby steps, you can even crawl and still achieve your destination. Depending on how fast you move forward it will take longer or faster to reach your goal, but it is certain that you will reach it one day because you are on the right road. On the other hand, when you're on the WRONG route you will just never get there, no matter what.
For the flies at the window buzzing around and sticking to the glass was such a wrong path with no way out. Flies do that because they have a tiny brain and they can't think.
For me trying to find a dentist in Switzerland who could do what I needed was the wrong path. Flying to Bulgaria – something I would never have dreamed of in my wildest dreams – turned out to be the fastest route to my desired goal.
Too many overweight women are falling for the SHINY OBJECT that promises them how quickly they can lose their weight. They look at all the nice before/after images and are instantly hooked, although they have no idea whether the other woman on that picture could keep her weight off or not. All they see is an image of a single moment – one second in another woman's life – and pull out their credit card. They are suffering from the shiny object syndrome. In 99% of the time they are on the WRONG route that has no end.
The question now is, are you a fly at the window that is frantically trying to get to the other side of the glass?
Are you prejudiced because I'm not from the USA and because there is no hype on my website?
Are you falling for shiny objects?
Are you on the wrong path that turns out to be a dead end?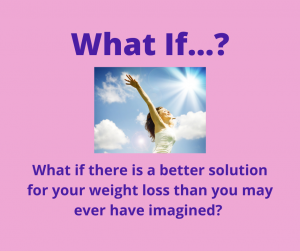 Or can you finally open up your mind and ask yourself, "What if there is another, faster, better and healthier solution I just never took into consideration?"
"What IF…?" 
**********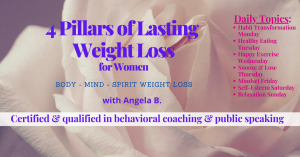 Is your health and weight loss goal worth five to fifteen minutes of your time every day?
If you want to learn a process that leads you to constant weight loss success by baby stepping, check out my Facebook group. 
You can get a feeling for the 4 Pillars of Weight Loss process for free. Simply join my closed Facebook group where you can go through the process by taking tiny daily baby steps completely stress free and still make tremendous progress. 
https://www.facebook.com/groups/4pillarsoflastingweightloss